AirTrim Pneumatic Conveying Systems Eliminate Manual Movement of Materials at Recycling Facilities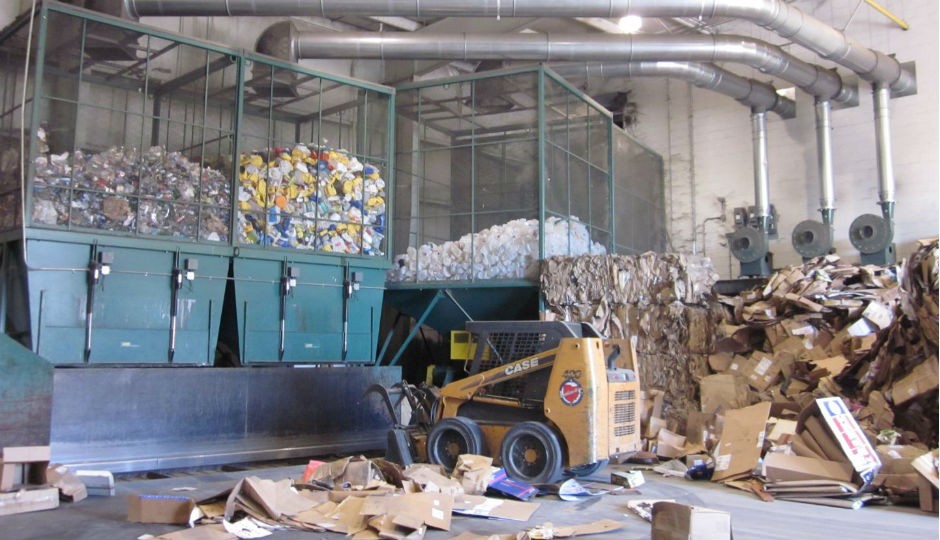 AirTrim pneumatic conveying systems are an environmentally friendly alternative to open conveyers in the recycling industry.
Pneumatically transferring materials from the collection area to either staging in the baler area or directly onto the baler's conveyor belt eliminates the use of vehicles, carts, drays and other devices to transport cans and plastics. A JUMBO Venturi design maintains sufficient air flow from intake to receiver, providing high throughput for bulky, heavy, and odd sized waste products such as #10 cans, gallon milk jugs, large detergent bottles, and other cumbersome materials. Direct conveying by this induction system reduces sorting time and labor costs. The rugged, energy efficient system provides years of trouble free operation with very low operating costs, while minimal maintenance requirements further enhancing the systems ROI.
Available 16" to 32" diameters, the JUMBO Venturi systems are designed to provide transmission and containment optimized for that particular location/application. Complete installation and/or start up assistance is optional. AirTrim pneumatic conveying systems with the patented adjustable inducer / venturi are proven in recycling installations worldwide as well as on applications such as label matrix removal, edge trim removal in paper or film, dust removal, and more.