RecoveryGrates Increase Non-Ferrous Recovery for Metal Shredders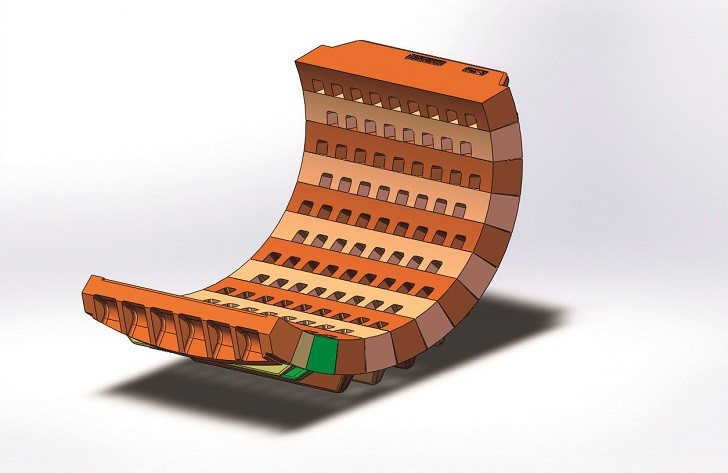 K2 Castings' RecoveryGrates are engineered to provide a simple yet effective way for scrap metal shredders to improve non-ferrous liberation and throughput,resulting in increased metal recovery.These grates are specially designed to increase metal separation in the shredder box, allowing greater yields from downstream systems. According to K2, mills that have made the switch have increased non-ferrous recovery by five percent over that of standard grates.
"With feedstock harder to find for many operators, the focus now is to maximize recovery," says Tom Stanek, President of K2 Castings. "This new focus is more than a major shift in thinking for shredder operators. It's a matter of business survival."
RecoveryGrates are customized for different types of shredders and work with both spider and disk style rotors. Units are also flexible in operation, and work with existing grates, so operators can use up existing castings in their inventory.
Additionally, wear indicators are incorporated into the grates to make it obvious when they reach the end of their service life. "Our customers told us 'when the grates are done, we want to know quickly,'" says Stanek. "The new wear indicators help operators reduce inefficiency with worn grates."
Other key features include hole pattern positioning, and sizing and discharge angles to increase fracturing and separation in the shredding chamber. The design of RecoveryGrates has also been optimized to avoid excess power consumption and wear, while high-alloy manganese and a heavy-duty design make them long lasting. Single grate and double panel style arrangements are available.