CityPod composter installed at B.C.'s largest university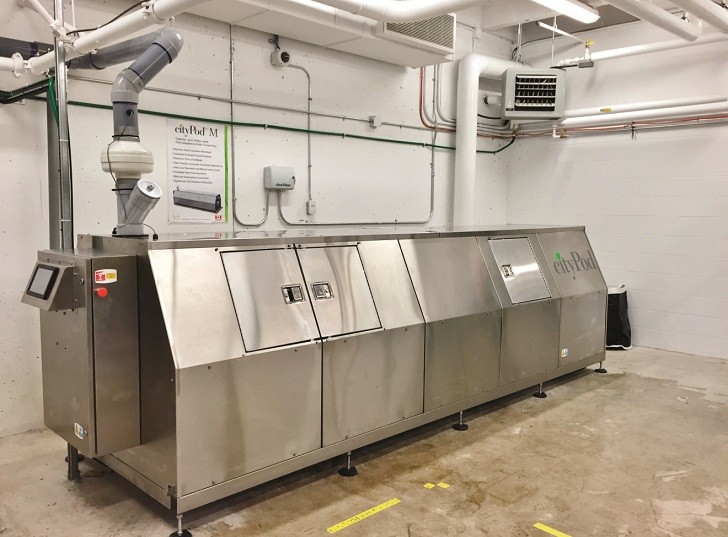 The Alma Mater Society (AMS) of University of British Columbia (UBC) has installed a model M CityPod composter, as part of the construction of a new SUB (Student Union Building) "student Nest" which will open its doors in March 2015. Built to LEED Platinum standards, the UBC SUB is operated by the student-run Alma Mater Society and was largely funded by students. Once opened, the Nest will include a three-storey climbing wall, daycare, rooftop garden, restaurants and expanded area for student clubs.
All food waste and compostable tableware from the Nest's catering and food service operations will be composted on-site in a 15-foot-long, all-stainless steel in-vessel CityPod composter. Manufactured by Dorval, Quebec-based Vertal Inc., the City-Pod will process all pre-consumer food waste and other compostables are collected in 35-gallon bins and fed directly to the composter using a bin lift. All post-consumer food waste is collected in 35-gallon bins lined with compostable bags, and shredded in a Bokashicycle Pulverizer prior to being fed to the composter. This reduces the size of material and ensures compostables fully decompose through the six week biological composting process. UBC, the first Canadian university to install a Vertal CityPod composter, intends to process 40 tons of food waste this coming year in order to provide high-quality nutrient-rich compost for use on the SUB's new rooftop garden.