LoadMan Introduces In-Motion Weight Scale for Residential Cart Tippers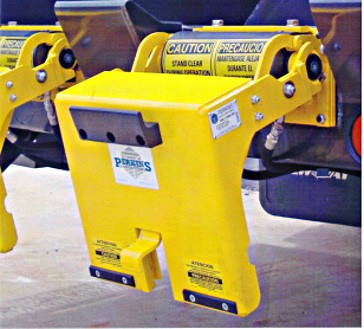 Creative Microsystems, Inc. has announced at the Canadian Waste & Recycling Expo, its new LoadMan In-Motion Weight Scale for cart tippers that uses state-of-the-art, patent-pending load cell technology. This latest in-motion scale addresses the growing residential waste management market and leverages innovative technology that LoadMan has honed over 25 years in the commercial waste management industry.
"We're delighted to introduce our LoadMan In-Motion Weight Scale for cart tippers because we see a need for a highly reliable and durable product given the abuse that cart tippers withstand on a daily basis," said Larry Santi, president of LoadMan. "We understand the challenges that haulers face and believe our new system will not only provide the accuracy that's required to weigh individual waste carts, but will save time and money through our weigh-in-motion technology."
Leading Technology
LoadMan scales deliver accuracy, reliability and durability and are compatible with most cart tippers on the market. Dual load cells measure the angle, speed and load on the cart lifter every 10 milliseconds, and the system's high-speed microprocessor and proprietary algorithms make calculations and corrections all while the cart is in motion to deliver a highly accurate weight. LoadMan scales are built to maintain their accuracy within two percent of the capacity of the cart lifter over an annual period. In addition, the system's rugged strength, with unique locking design and resistance to high and low temperatures, ensures the scales will maintain their original calibration over an extended period of time.
LoadMan In-Motion Weight Scale combined with LoadMan Load Management software provide a critical solution for haulers to access essential data for analyzing their business, tracking customer waste and recycling habits, and reporting waste diversion rates. LoadMan can connect with GPS or RFID readers to automatically track each customer pick-up with no driver intervention or distraction.
LoadMan will be demonstrating the new in-motion scale with cart-tipper manufacturer Perkins at the Canadian Waste & Recycling Expo Nov. 19 and 20 in booth #1750.