​2015 USCC 23rd Annual Conference in Austin to feature food waste recycling, climate change advocate and urban compost innovator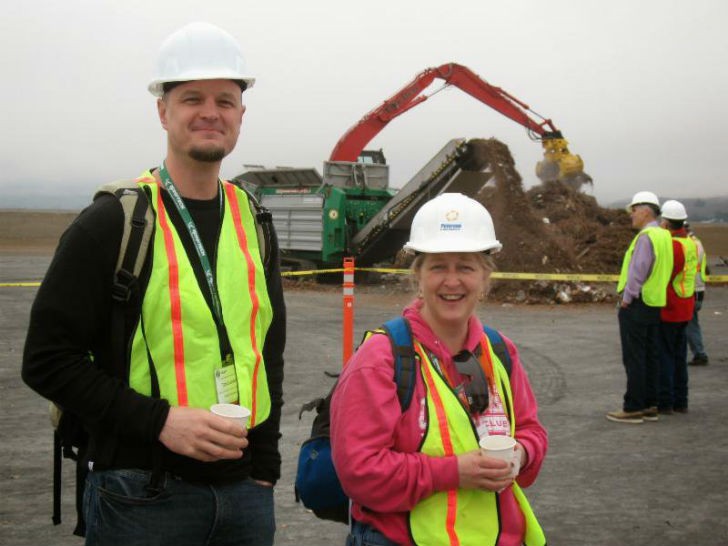 Combine a rock-star Detroit compost queen, compost infrastructure building and how compost can save the planet to produce the USCC's 23rd annual conference and tradeshow, COMPOST2015, and your result is 1,000 compost enthusiasts ready to move organics recycling to the next level.
Loaded with sessions on current trends, the US Composting Council's annual gathering promises to match the local haulers and program managers charged with expanding organics diversion with composters trained to respond with more facilities and quality compost, said Lorrie Loder, president of the USCC. The Conference will be held January 20-23, 2015 at the Renaissance Hotel, Austin, TX, with the final day at the Gardenville compost facility in nearby Creedmoor for the popular Equipment Show and Demonstration Day.
"Organics on the Rise is our theme because in more ways than ever, American communities are diverting organics and demanding private and public infrastructure to manage them," she said. "Our annual conference is the way to bring everyone together to address getting to the next level."
Along with food scrap collection, the conference will feature sessions on the extension of compost into new areas such as climate change (preventing methane and locking carbon in soil), soil health and stormwater management (low-impact development standards that are utilizing compost to manage clean water and healthy soil). The opening speaker will be visionary John Wick, whose California-based Marin Carbon Project seeks to educate managers of agricultural ecosystems on how they can improve on-farm productivity and viability, enhance ecosystem functions, and stop and reverse climate change.
The closing speaker will be Pashon Murray, whose dedication to urban waste reduction led her to launch Detroit Dirt, a local composting and biomass collection company providing closed loop collection and market resources for the community. She is also well-known for starring in a commercial for Ford Motor Company that highlighted her composting lifestyle.
Composting Foundation Launches Triennial Two Cents for Compost Appeal
A third of the research and education budget for the foundation that leads U.S. composting research comes from putting your money where your compost is.
The Composting Council Research and Education Foundation (CCREF), which has headed groundbreaking projects such as the Composting Plastics Toolkit, the Soil and Water Connection and the Curb to Compost Toolkit, is recruiting donors to move forward future projects.
Two Cents for Compost is a program that secures three-year commitments from boosters of compost research, who pledge two cents for every cubic yard of compost produced (either by composters themselves, or supporters who make a flat dollar pledge).
The contributions provide a sustaining budget that allows CCREF to facilitate research in key areas for the expansion of composting and compost markets; to conduct public education in significant compost issues such as compostable plastics purchasing; and to provide best practices guidance for compost initiatives such as food scrap diversion and collection.
"Without the Two-Cents program, CCREF staff could not be the "engine" to move forward the grants and programs that the composting community needs to expand," said Ginny Black, chair of the Foundation. "The support of our community is vital to these projects moving forward."