Narrow Box, Multi-Purpose, Two-Ram Badger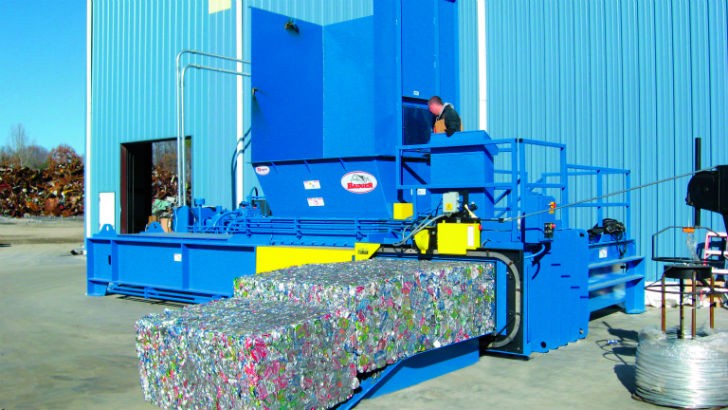 The Harris Badger is a narrow box, multi-purpose two-ram baler engineered to provide quality, efficiency and reliability at an economical price. Harris says they have made significant improvements over the years and the Badger is the heaviest structure available in its baler class. The unique uni-body (one-piece design) features a very strong frame, providing a robust and maintenance friendly machine.
The Badger produces high density bales with one of the highest baling forces in its class. Units are ideal for use in solid waste recovery facilities, MRFs, recycling centres and scrap metal yards, and will handle newspaper (ONP), cardboard (OCC), high-grade paper, solid waste (MSW), plastics (PET, HDPE, Film), cans (steel, aluminum), electronic scrap, white goods and non-ferrous metals.
Additional key features include: a wide stance that minimizes flexing during the baling cycle; a total control user interface with multi-function touch screen display; smart knife adjustable knives; and thicker AR500 wear liners throughout.