Quebec City Modernizes Sorting Centre, Doubling Capacity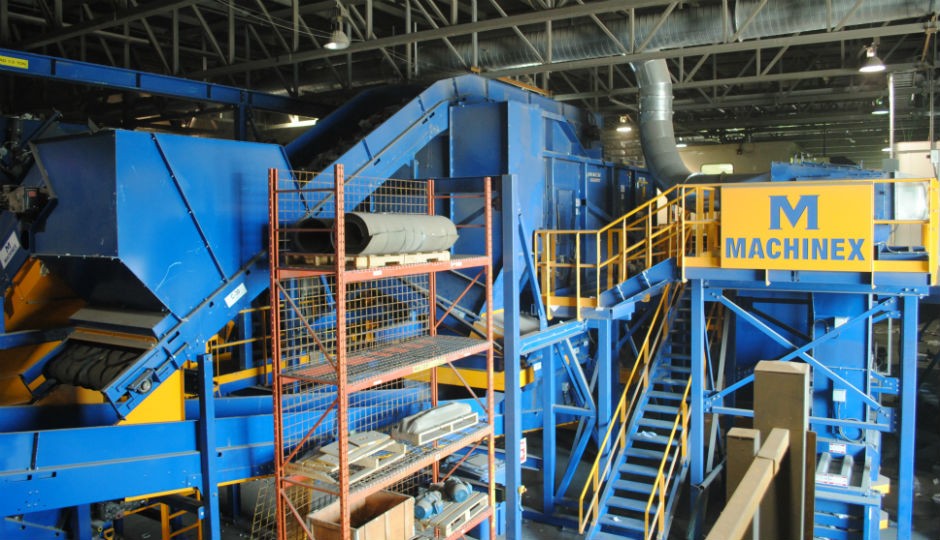 In operation since last spring, Quebec City's sorting centre has been significantly modernized in order to meet growing volumes of material to be processed. According to Machinex, who worked closely with the city and facility operator Société VIA, collaboration on this project has enabled the implementation of a highly advanced sorting centre that will allow for efficient and profitable operation.
In its first few months of operation, the system has processed up to 35 metric tons per hour, producing high-quality materials, as was expected.
According to David Marcouiller, project manager at Machinex, "This first phase of modernization on the system has allowed the City of Quebec to double the capacity and effectiveness of their sorting centre."
Marcouiller explains that glass is now removed in the first steps of mechanical sorting, using an OCC disc screen separator and scalping screen, thereby preventing premature wear of equipment by glass attrition, and significantly decreasing contamination of fibre bales. Machinex also reports that their MACH ballistic separator, placed towards the end of the system, has resulted in considerably reduced rejects, and increased the fibre material recovery rate overall.
Machinex' installation for Quebec City also includes a feeding drum which keeps material flowing consistently to the sorting line, a bag opener and aspiration system, disc separators to recycle newsprint, as well as pre-sorting stations and quality control technology.
"We are very pleased with Machinex and with their support all along the way," said M. Stephan Bugay, director of residual materials management, Public Works, Quebec City.
M. Jean Sébastien Daigle, VP of operations at Société VIA, added, "We are highly satisfied with the whole project and the results are conclusive."
Related Articles
Traditionally, waste management companies have operated using a simple "management of waste" approach to operating a MRF. Throughput targets and continuous operation (minimal downtime) were the main driving forces. The industry has changed however, and the focus moving forward is now on optimizing system performance and reliability, in conjunction with increasing recycling rates and a drive for a "greener" and more sustainable tomorrow.
When considering the addition of, or upgrade to, an "intelligent" MRF, for municipalities or private operators, the main factors should always be the client's (operator) current requirements, and evolving market needs, which include throughput, reliability, output quality, and adaptability. Equally important is a full understanding of what is really expected from any proposed system. Having an engaged and focused mindset for the project with the client from the beginning, will impact and drive the entire design process. This then impacts the overall project result, through to the productive, efficient, ongoing operation of the facility itself.