Alternative Fuel Generation Adds to Total ASR Recovery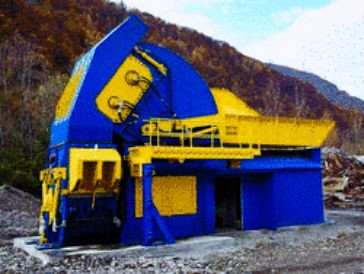 Most plants for the treatment of auto shredder residue (ASR) focus on the recovery of remaining metals. Metals contribute an important portion to the revenue stream of an ASR processing plant, but they represent only a small portion (by weight). More than 90 percent of ASR is non-metallics.
SICON's sensor-based separation systems, unlike conventional systems, incorporate the ability to generate quality alternative fuel as part of the recovery process. In order to achieve total recovery of high quality recoverable non-ferrous metals, SICON technology generates an alternative fuel, characterized by a homogenous quality, low and defined content of heavy metals, defined and low level of chlorine, and a high and steady level of calorific value.
SICON says the fuels recovered/generated from their plants are applicable in various industries, including at cement plants as well as an alternative reducing agent in metallurgical plants or as a design fuel in dedicated energy recovery plants. Additionally, SICON technology can be used to convert quality alternative fuel into crude oil, syngas or hydrogen.
Eco-Shred Advanced combines pre-shredding and shredding
Sicon's new Eco-Shred Advanced is a combination pre-shredder and shredder in one machine. This combination prevents load peaks and makes it possible to optimize energy efficiency. These machines are designed to process all types of scrap, including logs and bales, and are capable of full-box shredding for dense scrap. Key features include: low voltage power supply; compact, easy-to-install design; and fully automated operation requiring only one operator.