Advance Disposal Opens Upgraded 50-tph MRF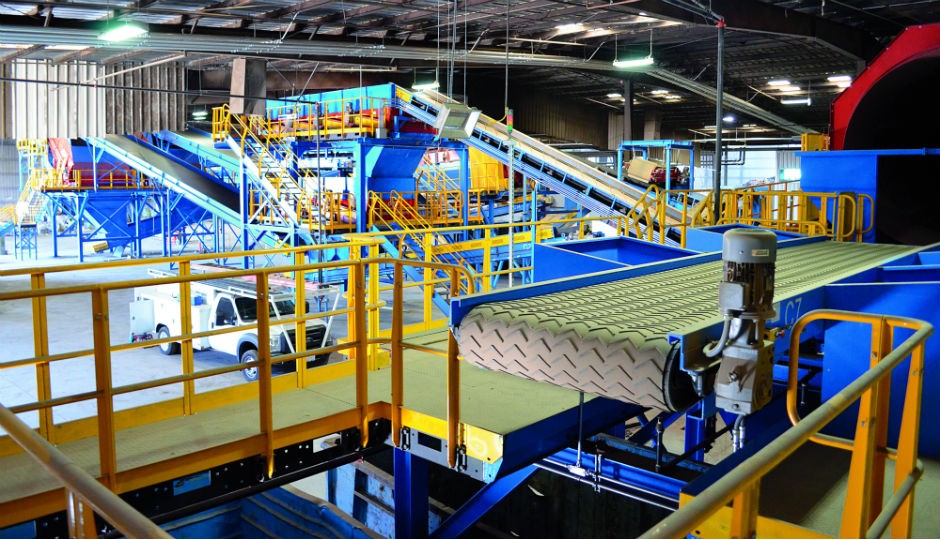 At the end of May, Advance Disposal Company, Inc., a privately owned hauler and MRF operator in Southern California, held a grand opening ceremony to mark the reopening of their newly upgraded municipal solid waste MRF.
CP Group worked with Advance Disposal to redesign and retrofit their 21-yearold MRF sorting system, which previously handled 20 tph, so that it is now capable of processing 50 tph. The MRF is also now operating on one extended shift instead of two, due to its increased throughput.
"Twenty years ago, Advance Disposal constructed one of the first mixed material processing MRFs in California," explains Sheila Bath, President of Advance Disposal.
"When we needed to upgrade, we turned to CP Group because of their experience in mixed waste processing, and ability to integrate the new equipment into our existing system and floor space. They did a fine job of planning the installation so that we were able to continue operations with a minimum of down time."
CP Group decommissioned the old equipment which included an infeed conveyor and shaker screen, while leaving the sort station to be reused in the new system. Advance Disposal continued to operate the existing system while the new machinery was installed. The company says operation shutdown time was minimal – due to their innovative transitional operations plan, combined with creative design and strategic project planning by CP Group.
New equipment installed to increase system throughput and boost material recovery levels includes a CP metering drum, CP trommels, overbelt magnets, a CP scalping screen, a CP GlassBreaker screen, two CPScreens with proprietary cam-disc screening technology, an Eddy Current Separator and a fines trommel.
"Advance Disposal is a leader in MSW processing and are forward thinkers when it comes to efficiently utilizing the products obtained from the CP System. They are strong in their end user niche and are continuously evolving their business model," commented Josh Wagner, CP Project Manager.