Four Options Available To Double Trailer Capacity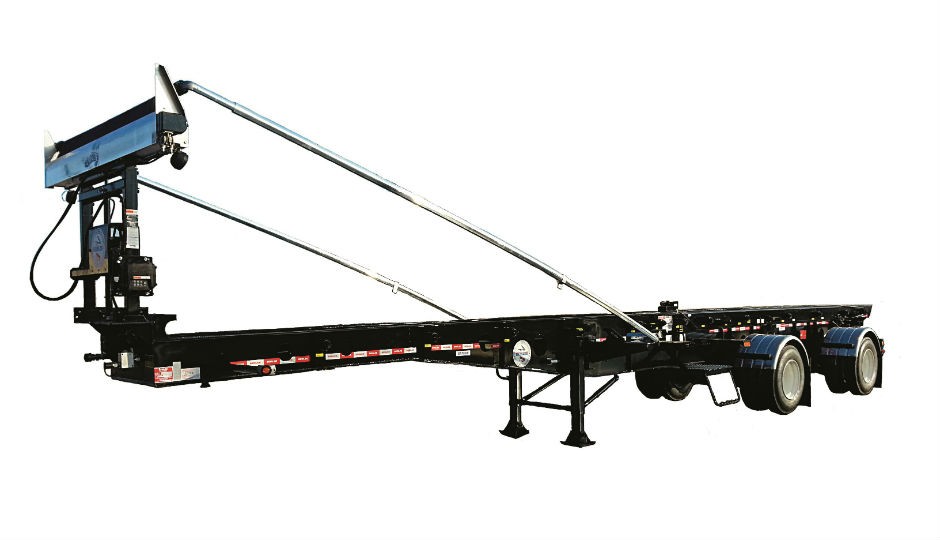 Benlee offers four roll-off trailer options that can double capacity and increase payloads in waste and recycling, as well as a range of applications. Benlee's Pup Trailer, a pull-behind, pintle hook style, is available in both a dry/dead (no hydraulics) and a wet/live (full hydraulics) version, which allows towing behind an existing vehicle.
The Two Box Trailer (shown above) is a single trailer unit that can carry two containers on the same frame by utilizing a rear tilt frame to upload and dump.
A third option is to utilize a dolly between two Super Mini roll-off truck replacement models. With this configuration, users can not only double capacity but gain the flexibility of having two separate functioning units that can be used separately when needed. Lastly, by utilizing a dolly hooked to a single Super Mini Roll-Off Truck Replacement, units can tow behind an existing vehicle for doubled capacity, and also provide the flexibility of having a trailer that can be used separately when needed.