Lokotrak ST2.8 mobile screen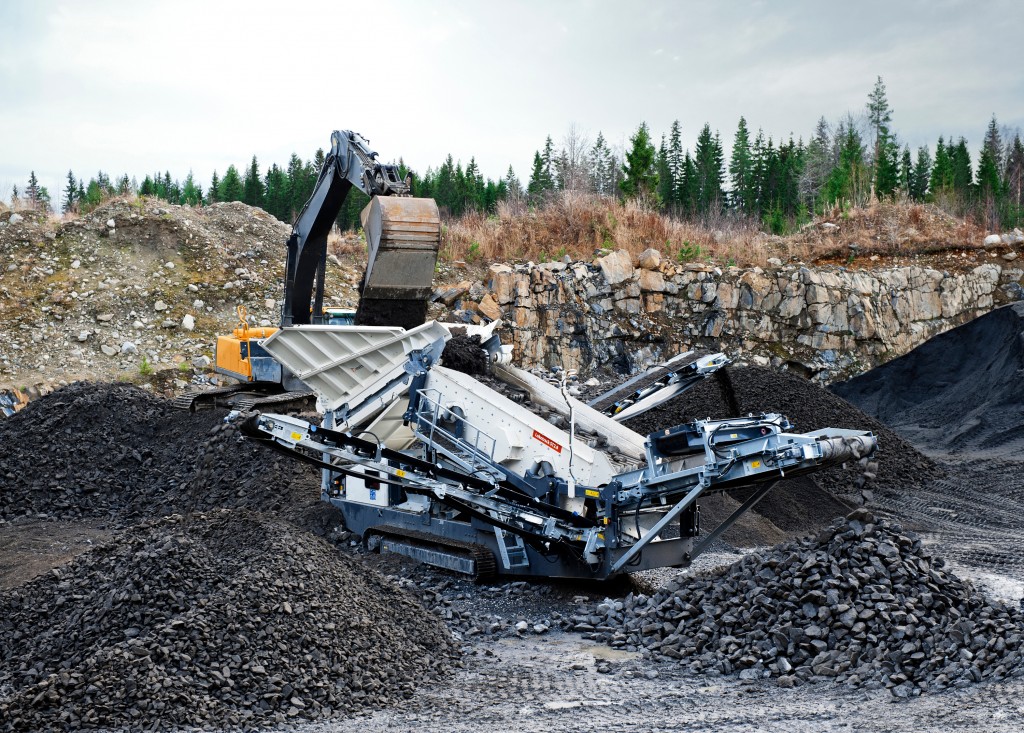 The Lokotrack ST2.8 track-mounted scalping screen is designed to set a new standard for transportability, capacity and accuracy in mobile scalping screens. It is ideally suited to recycling applications, as well as topsoil separation, demolition, quarries and sand hills.
Metso says the new ST2.8 screen is at its best when feed material is sticky, wet and difficult, and when high capacity is required. Plus, an optional heavy-duty magnetic separator and drums enable the screen to handle even metallic material.
At the core of the Lokotrack ST2.8 is a brand new Metso high-stroke screen, which the company says, provides the highest stroke on the market and more screening area on the second deck, compared to other mobile screens in the same size range. Plus, high eccentric throw translates to power in material separation and a large screening area ensures precision in fines separation.
The new ST2.8 features low-emissions reduced operating noise, lightweight, easy operation and compact dimensions. It uses a Caterpillar C4.4 diesel engine and includes a new hydraulic system, allowing for low fuel consumption. The Lokotrack ST2.8 can also be operated with external electricity and controlled by an intelligent control system.