IMS rebrands as CP Global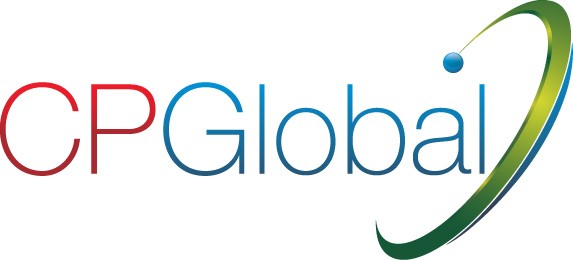 CP Global, the umbrella brand for CP Group (CP Manufacturing, Krause Manufacturing, MSS, and Advanced MRF), IMS Electronics, IMS Recycling, and Handy Metal Mart, is proud to announce the debut of its new name and logo.
Formerly known as IMS Group, CP Global is a group of related companies under common ownership involved in various recycling and waste management industries. The rebrand to CP Global more accurately reflects the status and direction of the family of companies.
"We chose to integrate CP into our new and modernized corporate umbrella brand. Thanks to the success of CP Manufacturing and the CP Group of companies, CP's brand has international name recognition, competitive market share, and a truly global customer base. We are leveraging CP's brand recognition with this change, as it is our largest and most well-known entity," says Ashley Davis, Marketing Manager of CP Global.
"The new logo contains the same orbit found in the CP Group logo— symbolic of a blue planet and a green movement. The word 'global' encompasses our various brands while also reflecting our international reach and asserting our commitment to environmental sustainability," Davis continues.
The companies that make up CP Global go back 60 years. IMS Recycling, founded by Charles M. Davis in 1954, is the oldest company under the CP Global brand. Davis went on to found Handy Metal Mart in 1964 and CP Manufacturing in 1977. In 1999, IMS Electronics Recycling was formed for the special handling needs of electronic waste.
In 2003, CP Manufacturing acquired MSS and CP Group was born. CP Group went on to acquire Krause Manufacturing in 2004, IPS Balers in 2007 (which was acquired by Avis Industries inAugust 2014, opening the door for CP Group to become a strategic international distributor for their lines of balers), and Advanced MRF in 2012.
"As the industry continues to evolve, so do we," says Bob Davis, CEO of CP Global. "Being a leader in the recycling industry requires teamwork, planning, and careful strategy. Our companies operate with a synergy that enables us to work seamlessly together, achieving more than the sum of our parts. The CP Global brand emphasizes this unity."
CP Global, formerly IMS Group, is a group of companies involved in the recycling and waste management industries, including: manufacturing technologically advanced sort systems, engineering and developing recycling equipment components, developing electrical engineering data and control acquisition systems, operating one residential recycling facility, operating four compliant-heavy electronics recycling facilities, as well as operating one metal retail store and two scrap buyback centers. CP Global is the umbrella brand for CP Group (CP Manufacturing, Krause Manufacturing, MSS, and Advanced MRF), IMS Electronics, IMS Recycling, and Handy