Hyundai Demolition Excavator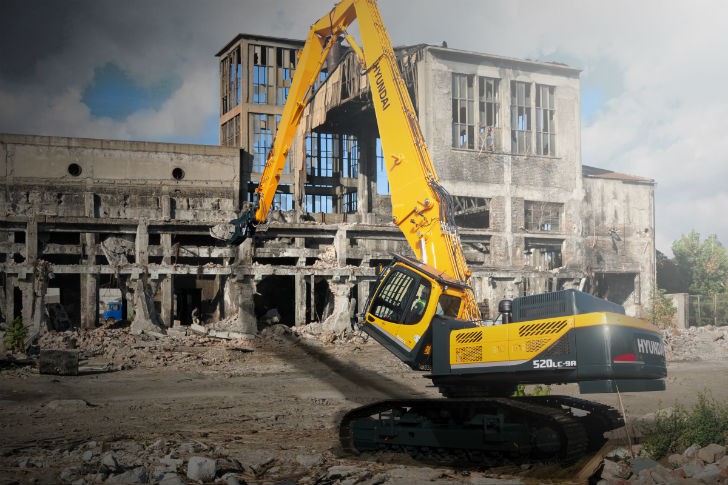 At this year's ConExpo 2014, Hyundai Construction Equipment unveiled their massive R520LC-9A Demolition Excavator. The R520LC-9A DM is equipped with a tilting cab and high reach arm, ideal for large demolition projects, whether it's tearing down buildings or cleaning up the debris thereafter for recycling and disposal. This model has many enhanced features and benefits, including a certified Interim Tier 4 engine, advanced hydraulics engineered for added efficiency and smooth operation, enhanced operator comfort with a fully customizable work environment, and added durability through high-quality cab construction.
The 59,800 kg (131,840 lbs) R520LC-9A DM features a powerful, fuel-efficient 352-hp (263 kW) Cummins Interim Tier 4/Stage IIIB QSX11.9 engine, a variable speed fan clutch, two-stage auto deceleration system and three engine modes, enabling users to switch between full power and reduced fuel consumption according to preference.