Shred1 Ballistic Separator generates improved profits through better recovery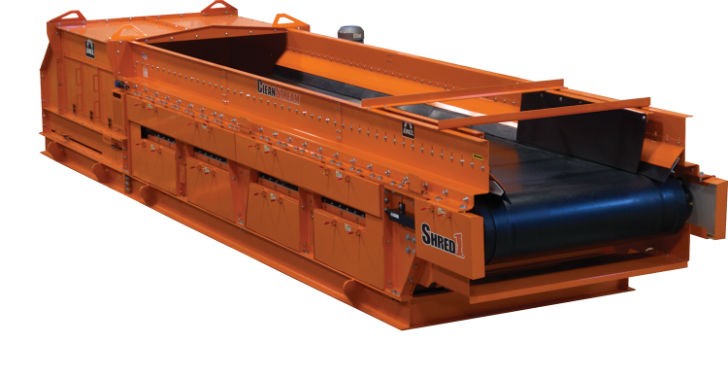 According to Eriez, by incorporating the company's Shred1 Ballistic Separator into their operations, scrap processors can increase their profits with the ability to supply a very high-grade ferrous product to steel mills. This state-of-the-art unit is engineered to efficiently separate iron-rich ferrous from much of the mixed metals and waste material in a post-drum magnet flow, and automatically produces a premium low-copper shred.
Shred1 uses the power of ballistics to deliver two distinct fractions: a premium #1 shred with less than 0.20 percent copper content, and a traditional #2 grade shred. Ultimately, Eriez says, the Shred1 gives scrap processors an advantage to demand a higher price per ton for their top-quality ferrous shred.
To further enhance recovery, Eriez recommends pairing a Shred1 Ballistic Separator with a P-Rex permanent rare earth magnetic drum, referred to as the CleanStream Process. Not only does the CleanStream Process recover more ferrous and concentrate 75 percent of the post-drum magnet flow into a low-copper premium shred, it also eliminates the need for a scavenger magnet, a z-box air system and hand picking the entire flow.
Related Articles
Traditionally, waste management companies have operated using a simple "management of waste" approach to operating a MRF. Throughput targets and continuous operation (minimal downtime) were the main driving forces. The industry has changed however, and the focus moving forward is now on optimizing system performance and reliability, in conjunction with increasing recycling rates and a drive for a "greener" and more sustainable tomorrow.
When considering the addition of, or upgrade to, an "intelligent" MRF, for municipalities or private operators, the main factors should always be the client's (operator) current requirements, and evolving market needs, which include throughput, reliability, output quality, and adaptability. Equally important is a full understanding of what is really expected from any proposed system. Having an engaged and focused mindset for the project with the client from the beginning, will impact and drive the entire design process. This then impacts the overall project result, through to the productive, efficient, ongoing operation of the facility itself.