New Handheld Radiation Detector Increases Safety and Efficiency for Metals Recyclers
Instrument designed to offer reliable detection and identification of orphan radioactive nuclides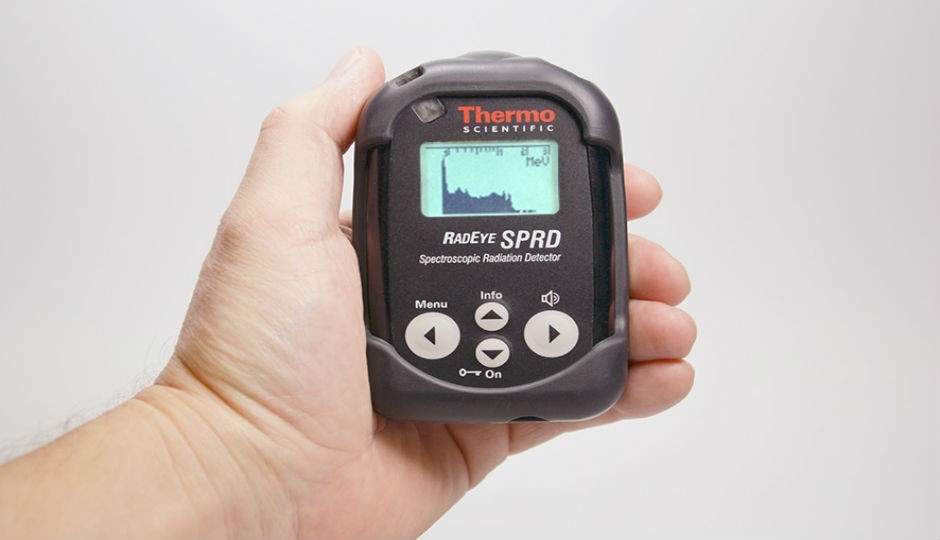 Metals recyclers and mills that need to detect, locate and identify orphan radioactive nuclides in their incoming scrap material can now add an additional level of security using a new handheld radiation detector with nuclide identification capabilities.
The instrument, the Thermo Scientific RadEye SPRD (Spectroscopic Personal Radiation Detector), builds on the success of previous generations of Thermo Scientific radiation detectors by adding a new operation mode for identifying nuclides. Equipped with a 1,024 channel analyzer, the RadEye SPRD gives non-expert users the ability to perform initial identification of radioactive materials found in the field. Thermo Fisher Scientific designed this next-generation handheld instrument to easily detect and identify the most common nuclides of interest – including cesium-137, cobalt-60 and more.
"The possibility that an orphan radioactive nuclide could be accidentally processed through a facility is a serious concern," said Bernd Friedrich, product line manager for radiation measurement and security instruments, Thermo Fisher Scientific. "Working in concert with portals and other radiation detection instruments, the RadEye SPRD provides an additional point of detection that makes it very difficult for orphan nuclides to enter undetected."
In addition, the RadEye SPRD offers:
An expansive library of nuclides of interest, which allows a team leader to create custom alarm profiles for their team;
The same easy-to-use, portable design common to the Thermo Scientific RadEye instrument platform, which has been trusted by radiation detection professionals for years; and
Sophisticated software that allows the instrument to distinguish between background radiation and nuclides of interest automatically.
Company info
168 Third Avenue
Waltham, MA
US, 02451

Read more
Related products