Volvo H-Series Wheel Loader's
Delivering lower emissions and fuel consumption in the 18-22 ton class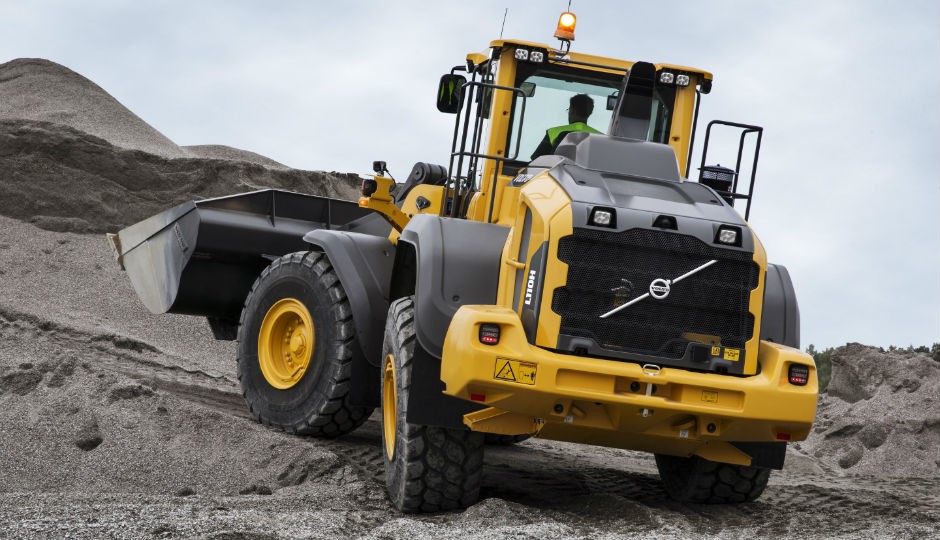 The new Volvo L110H and L120H wheel loaders are among the company's most environmental and fuel-efficient machines to date. The company's latest generation of machines for the 18-22 ton class, they are powered by an 8-liter Tier 4 Final/Stage IV-certified engine with fully automatic regeneration that combines high performance with low emissions and low fuel consumption.
The fuel efficiency of the Volvo D8J engine is enhanced by the well-matched Volvo powertrain and intelligent hydraulics, which only supply power on demand. The load-sensing hydraulics also ensure fast response for outstanding control over the load, as well as shorter cycle times. Another intelligent feature, the Reverse-By-Braking (RBB) function automatically reduces the engine rpm and applies the service brakes when the operator changes the direction of the machine. This not only conserves fuel but also reduces stress on the drivetrain, thereby extending component life.
Volvo OptiShift technology combines the RBB function with a lock-up torque converter to create a direct drive between the engine and transmission, eliminating power losses in the torque convertor and reducing fuel consumption by up to 18 percent. The eco pedal further reduces fuel consumption, thanks to mechanical push-back force, which encourages the operator to ease off the throttle when the engine rpm is about to exceed the optimum operating range.
Daily service checks on the machine can be carried out quickly and simply with grouped service points. The engine hood opens electronically so the operator or technician can easily gain full access to the engine compartment. This helps the machine to get back on the job as quickly as possible. A number of components require very little maintenance. The rear axle cradles contain maintenance-free lubricated-for-life bushings and bearings. As for the cooling fan, it can be reversed for self-cleaning of the cooling units.
Company info
Related products
Related Articles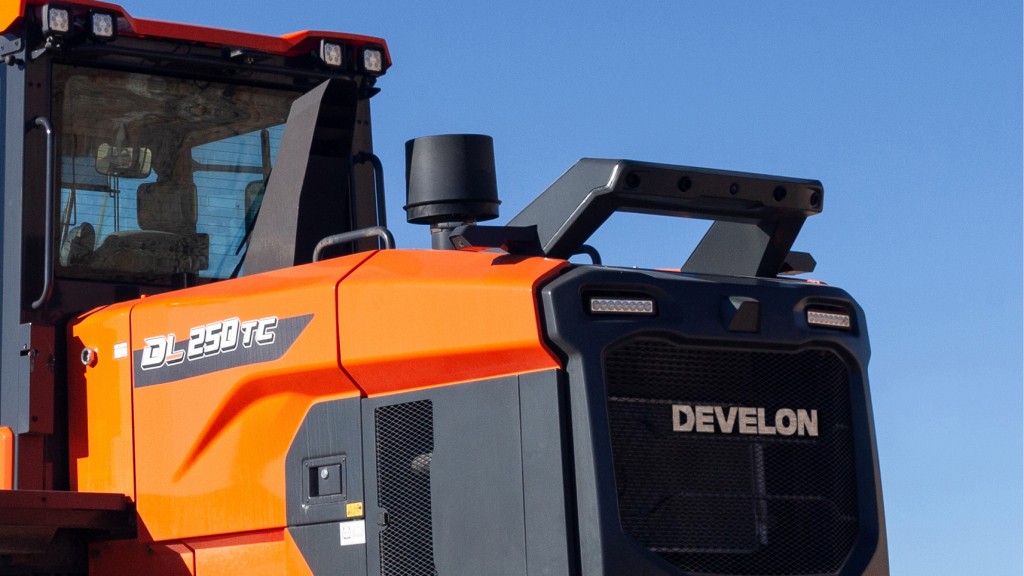 Transparent Bucket, other technology standard on DEVELON next-generation wheel loaders