Eriez' Innovative Line of Eddy Current Separators Meets Recycling Industry Needs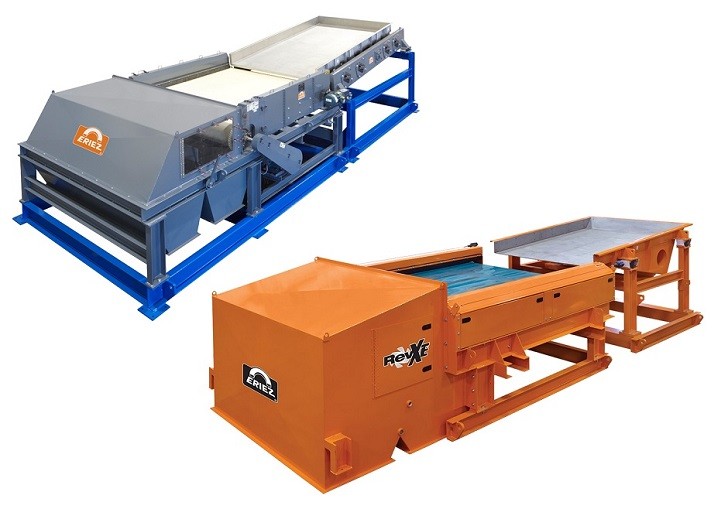 Current Separators from Eriez efficiently separate aluminum and other nonferrous metals from complex streams of materials. Their superior performance has been proven in a wide variety of applications, including downstream automobile and metal shredding systems, downstream electronic scrap shredding systems, wire and cable processing, aluminum used beverage container (UBC) separation in material recovery facilities (MRFs), removing metallic contaminants in plastic recycling and reprocessing plants, waste-to-energy (WTE) metals recovery from ash, and mixed waste processing ("dirty MRF").
Eriez Eddy Current Separators are available in feed widths of 24, 36, 48 and 60 inches (610, 914, 1220, and 1524 mm). Customers can select from models with concentric or eccentric rotor designs.
Mike Shattuck, Eriez Recycling Equipment Product Manager, explains that Eriez' RevX-E eccentric rotor units are ideal in some applications while the company's concentric rotor ECS units remain the best choice in other recycling applications. He says, "Because Eriez now offers both eccentric and concentric ECS units, it enables customers to choose the right model for their application. An eccentric style ECS offers one chance of separating small particles, while a concentric model offers maximum expulsion over the whole area of the outer shell." According to Shattuck, Eriez experts are always on hand to help match the ideal ECS model to satisfy a user's separation objectives.