CartLogic web-based cloud-managed software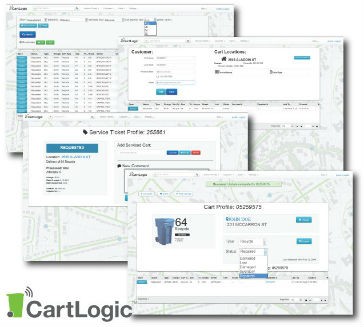 At Waste Expo 2014, Cascade Cart Solutions launched CartLogic, a web-based, cloud-managed software solution for tracking, maintaining and reporting on entire waste, recycling and organics cart fleets. CartLogic manages residential roll-out cart maintenance and location information using RFID (radio frequency identification) technology, GPS systems and cloud computing. Each time a delivery, swap, repair or removal is made, the cart's RFID tag is scanned and the type of service provided is entered, generating a service history log for each cart. This information synchronizes with the CartLogic cloud-based platform, securely storing all cart inventory data online.
Information is available in real-time, anywhere, multiple employees can gain portal accessibility simultaneously, and data is automatically compiled into downloadable, electronic reports.