Al-Jon 500CL Car Logger / Baler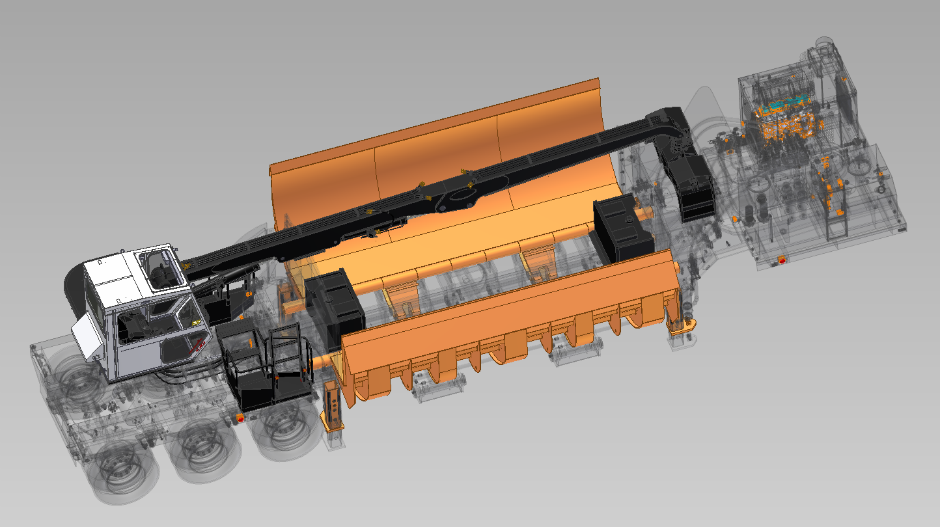 Al-jon's new twin ram 500CL Car Logger / Baler is based on the proven Model 580CL Car Logger Baler. The 580CL has been produced since 2003, and Al-Jon says, almost every one of the over 500 machines produced are still operating in North America and around the planet.
In some market areas Al-Jon says they found that road systems, road regulations, and general operating conditions are not compatible with the size and weight of the 580CL model. "We learned that markets in Europe, South America, Australia/New Zealand and others require a reliable productive machine in a smaller easier to move overall package," says David Little, Al-Jon. "At the same time, the machine needs to be able to efficiently process complete car bodies as well as loose tin, white goods and other types of ferrous and non-ferrous scrap metal."
To address these issues of size and weight, Al-Jon introduced the 500CL Car Logger / Baler. This machine fully incorporates the heart of the 580CL's proven "clamshell" crushing technology in a system driven by an innovative, reliable hydraulic system. The 500CL has been designed to match the reliable, high level productivity of the current 580CL, whether processing complete car bodies or various types of metal scrap. Maintaining high productivity has been accomplished by retaining the current 3.1 mt / (10 ft.) bale chamber opening width, the same 101.6 cm (40 in) x 63.5 cm (25 in) x variable bale size, and the same or better "handle to handle" cycle times.
According to Little, the 500CL's reconfigured hydraulic system allows Al-Jon to deliver a reliable, cost effective, fully featured car logger/baler that is much lighter with a significantly smaller "footprint" making it much more maneuverable.
From its founding 50 years ago in 1963, Al-jon has provided world class engineering solutions to the scrap and landfill recycling markets. Al-jon manufactures strong, simple, and reliable purpose built heavy duty equipment designed and built in the USA. For owners located around the planet, Al-jon's robust, reliable and productive scrap processing equipment puts in a good days work every day.
Related Articles
Traditionally, waste management companies have operated using a simple "management of waste" approach to operating a MRF. Throughput targets and continuous operation (minimal downtime) were the main driving forces. The industry has changed however, and the focus moving forward is now on optimizing system performance and reliability, in conjunction with increasing recycling rates and a drive for a "greener" and more sustainable tomorrow.
When considering the addition of, or upgrade to, an "intelligent" MRF, for municipalities or private operators, the main factors should always be the client's (operator) current requirements, and evolving market needs, which include throughput, reliability, output quality, and adaptability. Equally important is a full understanding of what is really expected from any proposed system. Having an engaged and focused mindset for the project with the client from the beginning, will impact and drive the entire design process. This then impacts the overall project result, through to the productive, efficient, ongoing operation of the facility itself.