Axle Scale Systems available with integrated wireless weighing technology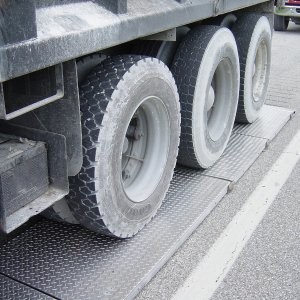 Intercomp has announced that the company's AX900 Axle Scale Systems are now available with fully integrated RFX Wireless Weighing Technology. This time-saving, cable-free operation improves safety and efficiency and is made possible by embedded radios that enable wireless communication to a variety of devices, while digital output still allows for cable backup. Calibration is stored at the scale, providing users with interchangeability of all components. Alternatively, users are able to interface their own indicator to the scales using analog output versions. For customers whose local regulations prevent the use of wireless radio communication, radios can be disabled or hardwired alternatives can be supplied.
AX900 Axle Scales are available in a variety of lengths, capacities and configurations to weigh any vehicle, ranging from single- to multi-axle. They feature a 3.6-inch low-profile overall height for easy loading, and are ideal for trucking companies, scrap yards, waste transfer stations and other transport businesses, providing quick, effective and dependable gathering of axle, group and gross vehicle weight.
The AX900 series utilizes stainless steel, hermetically-sealed shear beam load cells that are certified to 5,000 divisions by the U.S. National Institute of Standards and Technologies. This, says Intercomp, ensures unparalleled accuracy, easy maintenance and increased longevity. Intercomp Company
Company info
Related products