Lubricants designed for waste and recycle haulers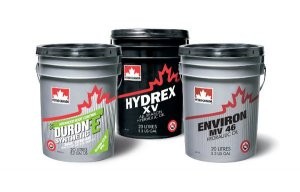 Petro-Canada lubricants are made up of 99.9 percent pure base oils and are designed to meet the demands of today's refuse and recyclables hauling industry.
The company's extensive line up of DURON Heavy Duty Engine Oils are formulated to provide excellent protection and performance for on and off-road operations. Based on MACK T-11 testing, Petro-Canada says their DURON-E Synthetic 10W-40 has proven to disperse soot up to 2.2 times the industry standard.