Re-engineered Lokotrack LT106 jaw plant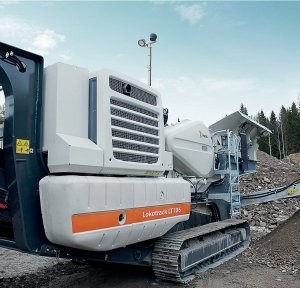 Metso's re-engineered Lokotrack LT106 jaw plant includes new features designed to deliver higher productivity at a lower cost per ton. Units include a robust crusher drive and heavy-duty air filtration system with a pre-cleaner requiring less maintenance, and are designed for low fuel consumption.
The LT106 is built around Metso's proven and enhanced C106 jaw, featuring a 1,060 mm by 700 mm (42-inch by 28-inch) crushing chamber for high output. The LT106 is also fitted with an aggressive vibrating feeder and an advanced Metso IC700 control and monitoring system that automatically adjusts feed rate for peak productivity.