Fully integrated turnkey automation software for solid waste management and handling companies
Mobile Technology Solution Automates Pickup-Delivery Orders, Scheduling, Tracking, Invoicing, Inventory, Computes Yields, Eliminate Manual Functions
The first fully-integrated, turn-key software for automating the entire transportation and financial service cycles for the solid waste handling and management industries has been introduced by BIS Computer Solutions of La Crescenta, CA.
Known as the BIS Commodities & Byproducts Application, the software automates pickup-delivery orders, scheduling, tracking, invoicing, accounting, customized pricing, monitors raw material and finished goods and computes yields, eliminating those manual functions. The application also automates the transportation and financial service cycles for the rendering, grease trap, pumping and milling industries and is offered as a single incorporated solution or a standalone industry-specific version.
"By bringing the benefits of automation to the solid waste handling and management industry's most labor intensive functions, we believe users can realize an estimated 20% to 30% or more in annual cost savings for those specific tasks and boost workflow productivity by a substantial percentage," says Michael Macho, president of Mobile BIS, a division of BIS Computer Solutions.
Mobile technology--providing constant communications with route drivers—is one of many key features of the application, contends Macho. "All drivers carry a Psion Workabout Pro G3 hand-held mobile device which keeps the driver and customers "informed in real time of pick-up requirements, scheduling changes, any adjustments to the order and makes the shipments and transportation process traceable, accountable and more responsive to the customer 's requirements."
The application has various modules available that include: Industry specific features and functions, route management, inventory control, sales analysis, business intelligence, customer specific functionality, and enterprise accounting functions.
Says Macho: "We are confident the cost-savings plus the automation and mobility features of this application will have a dramatic impact on revenues and profits for solid waste handling and management companies that have been bogged down far too long with slow and inefficient manual processes."
Based in Los Angeles, BIS Computer Solutions (www.biscomputer.com) has provided software applications since 1971, to horizontal and vertical markets. The mobile division, Mobile BIS (www.mobilebis.com), develops mobile applications for a wide range of smartphones and mobile devices to automate a company's operations. The applications are designed using Oracle 11g and 12c database technology.
Company info
Related Articles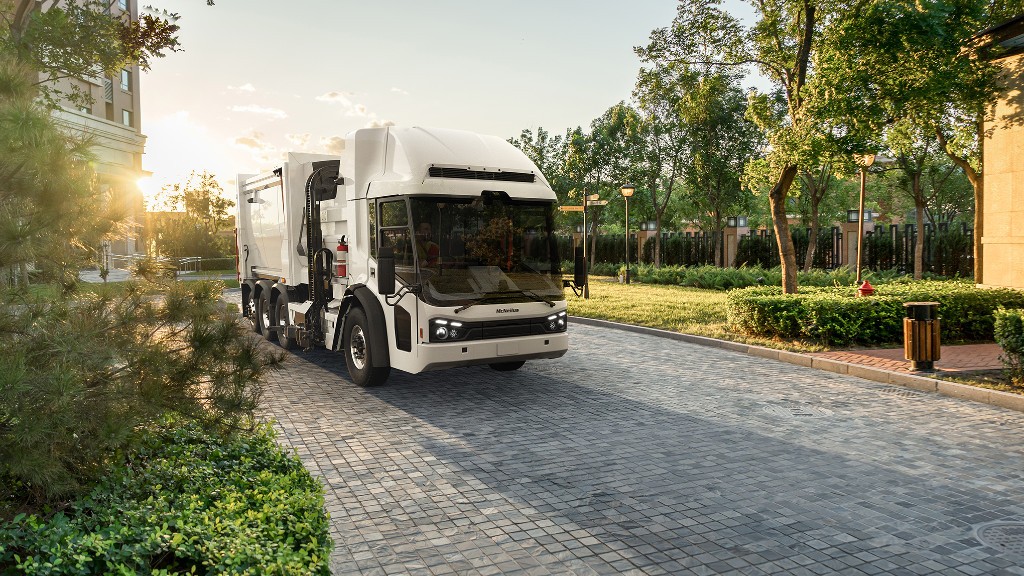 McNeilus to build 50 fully integrated electric collection vehicles for Republic Services