Freightliner 114SD upfitted to roll-off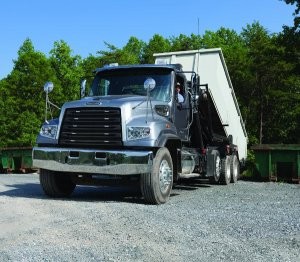 The Freightliner 114SD uses a clear-back-of-cab chassis that is ideal for upfit to a range of configurations for refuse and recyclables haul and collection applications, including side-loaders, rear loaders, hook-lift or roll-on/roll-off. These trucks use a Detroit engine and are built for excellent fuel economy and off-road toughness.
According to Freightliner, one of their current customers using the roll-on/roll-off configuration had the following to say about the 114SD; "These trucks are getting a little better than six miles per gallon, which is outstanding for short-run hauling. The turning radius is a lot better than other trucks we've used, visibility is excellent, and the ride is very good for a truck."
The 114SD is available with multiple PTO options, up to 450 horsepower and 1,650 lb-ft. of torque, up to 50-degree wheel cut, and as of November, 2013, with twin steer chassis prep kits designed to facilitate aftermarket conversions and installation of second steer axle and heavy-duty suspensions, resulting in faster delivery to the customer.
See more on the new twin steer chassis prep kits at the following link to news on our site:
http://rpn.baumpub.com/news/3902/freightliner-trucks-offers-twin-steer-prep-kits-for-114sd-and-122sd
Company info
Related products
Related Articles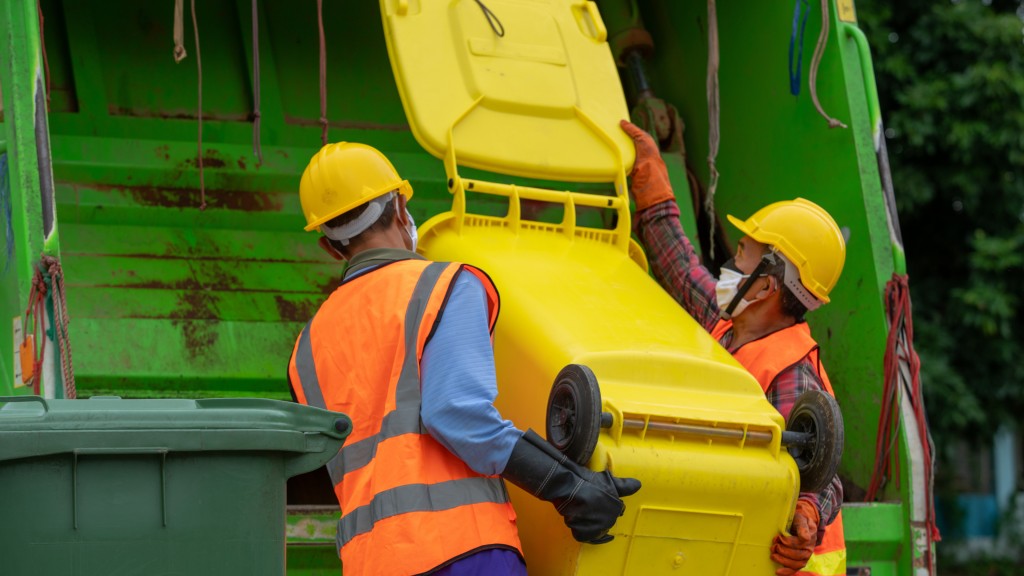 Peninsula Sanitary Service adopts AMCS' AI-driven automation across collection operations