Powerful, safe hook-lift system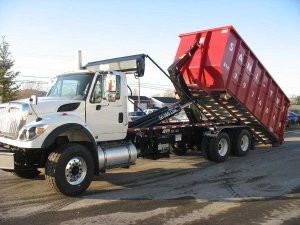 The Duralift is a powerful hook-lift system developed in Quebec, and which is designed to be more versatile and faster than a traditional cable system type roll-off. Ideal for the transportation of various materials, this product is available in several versions, from 12,000 pounds capacity to 65,000 pounds capacity.
Durabac's hook-lift systems are designed for safety, precision and lightweight. Lifting and handling of bens (dumpsters) and other containers by the unit's articulated hydraulic arm is handled from inside the truck. For precision, thanks to the articulated hydraulic arm and excellent visibility, operators can handle containers quickly from the centre or on a small incline.
Durabac also provides a range of containers, balers and compactors.