Replacement screens for shredders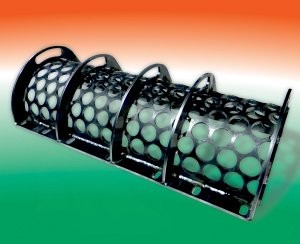 Dun-Rite Tooling's cost-effective 'sizing screens' have been added to its specialty line of replacement tooling for single-shaft shredders and grinders.
Dun-Rite offers complete tooling packages and custom designs for most major brands of single-shaft, low-speed processing and recycling equipment, both mobile and plant-based, and ships to customers throughout the Americas.
Explaining the drivers behind Dun-Rite's fresh product line expansion, Patrick Mueller, Marketing Manager states that "with shredder technology, screens are directly linked to both effective processing and output quality, and our customers were looking for a better value when replacing these wear parts."
Dun-Rite replacement screens meet and exceed OEM specifications, and feature openings that range from 3/8 inch to 4 inches, wall thicknesses from 1/4 inch to 1/2 inch, and custom sizes for specific processing requirements. For high-abrasion applications, screens are also available constructed of AR steel.