Highly accurate in-motion weighing for wheel loaders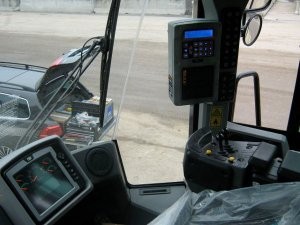 The newest edition of Helper7 Series 2 loader scale from VEI Payload Management Systems is an all-in-one loader scale. It provides highly accurate in-motion load weighing with a single unit, including built-in monitor, data recorder and printer. Recent updates to the Helper7-2 software increase the range of entries and types of data that the loader scale records automatically and prints out on its load tickets.
These units are particularly useful in recycling operations that are in the process of loading trucks with wheel loaders for a particular customer. With the Helper7-2, recyclers are able to get their recipe for melt in perfect proportions. Additionally, when loading trucks with certain product streams, like processed material, waste handlers do not have to worry about overloading trucks, or underloading a truck and having to make extra runs.
This technology can manage 680 customers from one machine, as well as 70 product names, and users can now track and produce a single customized load ticket or multiple copies from its built-in thermal printer. Units can be programmed to track 19 destinations, record various factors, including the weight and volume of the total truck load, and operators can easily change the destination and add a vehicle ID to the customer's name.
Other key features include easy data transfer, quick installation, a large, clear display, and bounce compensation. Units are accurate to within one percent of true weight.