Semi-automated side loader result of new partnership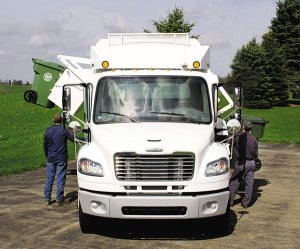 A recently formed partnership between Fontaine Modification Company, Fyda Freightliner and GSP Marketing, Inc. has resulted in the new MP8000/M2-106 Dual Stand-UP Drive COMBO multi-purpose collection truck.
The COMBO combines three popular, proven collection technologies: a maneuverable Freightliner M2-106 conventional cab chassis from Fyda Freightliner; a G-S Products productive semi-automated dual side-loader body from GSP Marketing; and Fontaine Modification's dual low-entry stand-up drive cab.
The COMBO has been designed to allow two operators to efficiently collect and load material from both sides of the route. The dual stand-up cab offers low entry access on both sides, and can be equipped with dual steering. The MP8000 body has large 1.5 cubic yard receiving hoppers on both sides which enable the operators to independently load and dump carts, loose trash, compost, bagged trash or single-stream recycling.
"The new MP8000/M2-106 Dual Stand-UP Drive COMBO lets customers currently running three-man crews on rear loaders shift to two-person crews, for a significant savings in labour costs," explains Will Trantham, president, Fontaine Modification.
"It's also safer for the workers. Instead of one driver in the cab and two helpers hanging on the outside of the vehicle, both operators of the COMBO ride in the climate-controlled comfort and protection of the cab."
According to the companies involved, the COMBO has a lower upfront cost than low-cab-forward and drop-frame configurations. It also offers excellent fuel economy, thanks in part to its lighter weight and small-block engine, and the M2-106 chassis provides exceptional conventional cab maneuverability paired with leading stand-up drive visibility.
"This is a great product for efficiently collecting routes with constraints, such as cities with on-street parking, dead ends, alleys or tight cul-de-sacs," says Gerry Martin, president of GSP Marketing.
The MP8000/M2-106 Dual Stand-UP Drive COMBO is available with capacities ranging from 13 to 37 cubic yards, in single- or tandem-axle configurations, and is sold exclusively by GSP Marketing.
Related Articles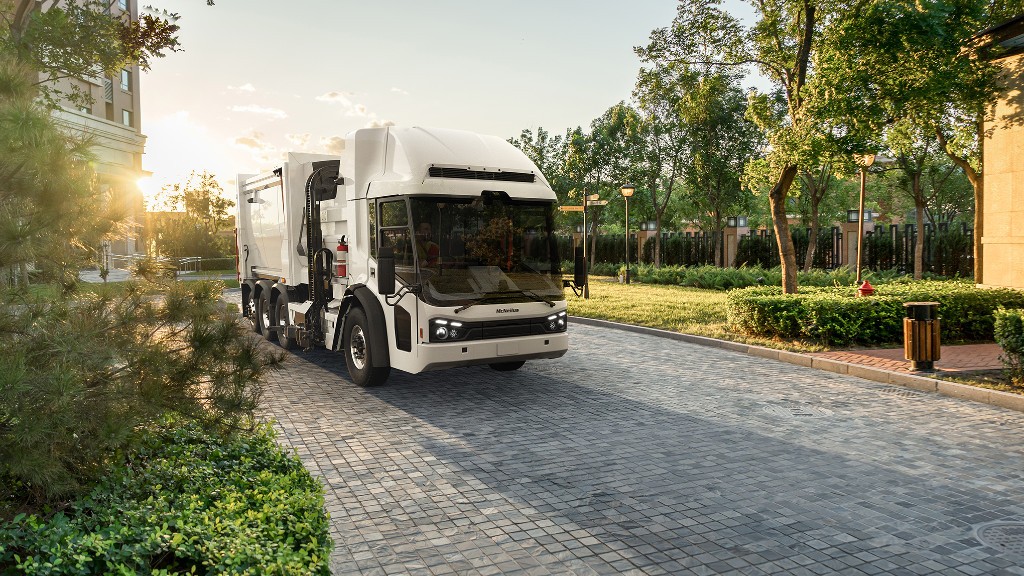 McNeilus to build 50 fully integrated electric collection vehicles for Republic Services