Proven eddy current technology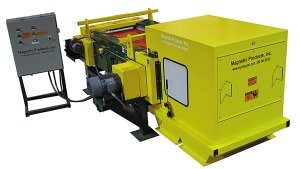 MPI's proven eddy current technology is specifically designed to ensure very high separation rates. According to the company, state-of-the-art system controls and features combined with technological advances result in improved nonferrous metal removal, particularly when trying to separate smaller particles such as aluminium and brass from non-conductive waste streams.
As well as offering free in-house product testing for eddy current applications, MPI also builds eddy current rotors for customers who seek to upgrade their existing eddy current system performance, or OEMs who brand their own material recycling facilities and system equipment.