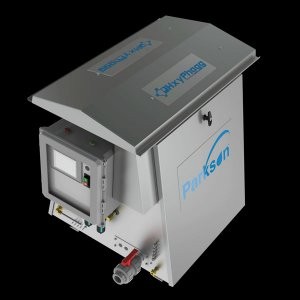 Parkson Corporation offers the OHxyPhogg, an odour removal technology with a patented air atomizing three-fluid nozzle. The OHxyPhogg combines ozone, water and air creating 5-micron-sized oxidant-enriched water particles that efficiently disperse and fill partially or fully enclosed spaces such as lift stations, wet wells, holding tanks and headworks. The oxidant fog rapidly and efficiently reacts with H2S and other reduced sulfur compounds removing the unpleasant odours. The OHxyPhogg technology also aggressively and effectively breaks down fats, oils and greases, virtually eliminating not only the buildup but the costly pumping and discharging of FOGs.
More from Environmental
It's harder than ever to get clean paper. But we've been successfully sorting paper on the front end with optical sorters since 2005. Why have we been so successful? Because we know it's not JUST about the optical. We focus on your entire operation, so you make the most of your fiber line. Is your optical sorter living up to its potential? Call us at 203-967-1100 for a free system evaluation.