Multi-channel controller measures toxic gases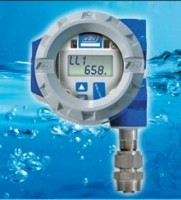 The Q4C is a multi-channel controller display and alarm unit that utilizes digital communications to interface with a maximum of four remote digital QEL transmitter/ sensors.These are used to measure a wide variety of toxic gases such as CO, NO2, NH3, HS2, SO2, refrigerants, and com- bustibles. The RS-485 communication is connected via a 4-wire multidrop daisy chain configuration to reduce the overall installation costs of the system. Alarm setpoints are set through the front keypad or through QEL-supplied software that is downloaded to the controller from a PC or laptop computer. Common relay configurations include voting, averaging, delay on actuation and de-actuation, normally or not-normally energized and latching.The audible alarm has three buzzer settings, continuous, intermittent and double-tap intermittent. An additional feature includes 24 VDC transistor outputs for a horn and strobe.
More from Environmental
It's harder than ever to get clean paper. But we've been successfully sorting paper on the front end with optical sorters since 2005. Why have we been so successful? Because we know it's not JUST about the optical. We focus on your entire operation, so you make the most of your fiber line. Is your optical sorter living up to its potential? Call us at 203-967-1100 for a free system evaluation.