BioAir to complete odour control project in Ontario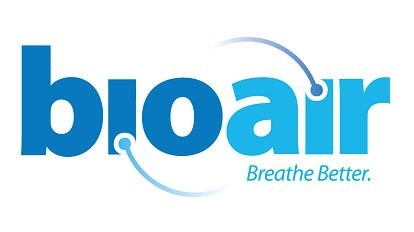 BioAir Solutions has delivered its state-of-the-art EcoFilter biotrickling filter technology to a municipal utility facility in Corunna, Ontario, Canada.
The EcoFilter unit selected for the project in St. Clair Township will handle pump station odours and can treat an airstream up to 1,750 cubic metres per hour. The newly installed equipment is scheduled to go into operation in the Spring of 2011. EcoFilter utilizes BioAir's patented EcoBase structured plastic synthetic media, which provides for the controlled mass transfer of odorous compounds, with consistent and reliable long term performance.
"BioAir was selected by the municipality because of our ability to meet very stringent odour control requirements with a technology that is efficient and effective," said Louis le Roux, President of BioAir. "The EcoFilter unit will remove 99 percent of the hydrogen sulfide and 90 percent of the ammonia in the airstream, reducing overall odours from the facility by 95 percent," added le Roux.
BioAir's president noted that the Corunna project was the first for the company in Canada.
More from Environmental
It's harder than ever to get clean paper. But we've been successfully sorting paper on the front end with optical sorters since 2005. Why have we been so successful? Because we know it's not JUST about the optical. We focus on your entire operation, so you make the most of your fiber line. Is your optical sorter living up to its potential? Call us at 203-967-1100 for a free system evaluation.