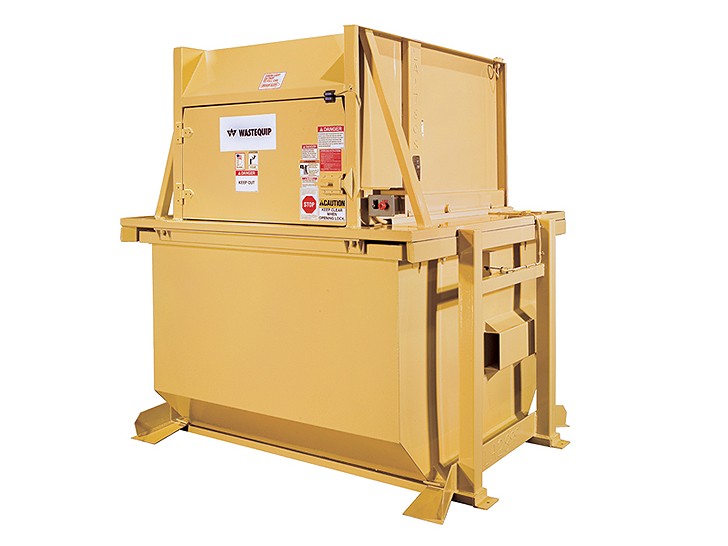 The Accu-PakTM is the industry's largest, fastest, and strongest vertical compactor designed for restaurants, motels, grocery stores, apartment complexes or other locations where installation space is limited. With a 30-second cycle time, the Accu-Pak compactor with a patented 4-in-1 head design is the only vertical compactor in the industry that can be configured while in the field to feed from front, rear, left or right.
Features & Benefits
EFFICIENCY
Quick cycle times improve employee efficiency; trash is compacted in just 30 seconds.
Compaction
18" of ram penetration and over 28,000 lbs. of ram force ensure maximum compaction.
Steady
Built-in stops hold container in place to prevent movement during compaction.
Temperature control
Low temperature oil feature works well in hot or cold climates (of an oil heater or extreme cold weather hydraulic oil is recommended in extreme cold conditions).