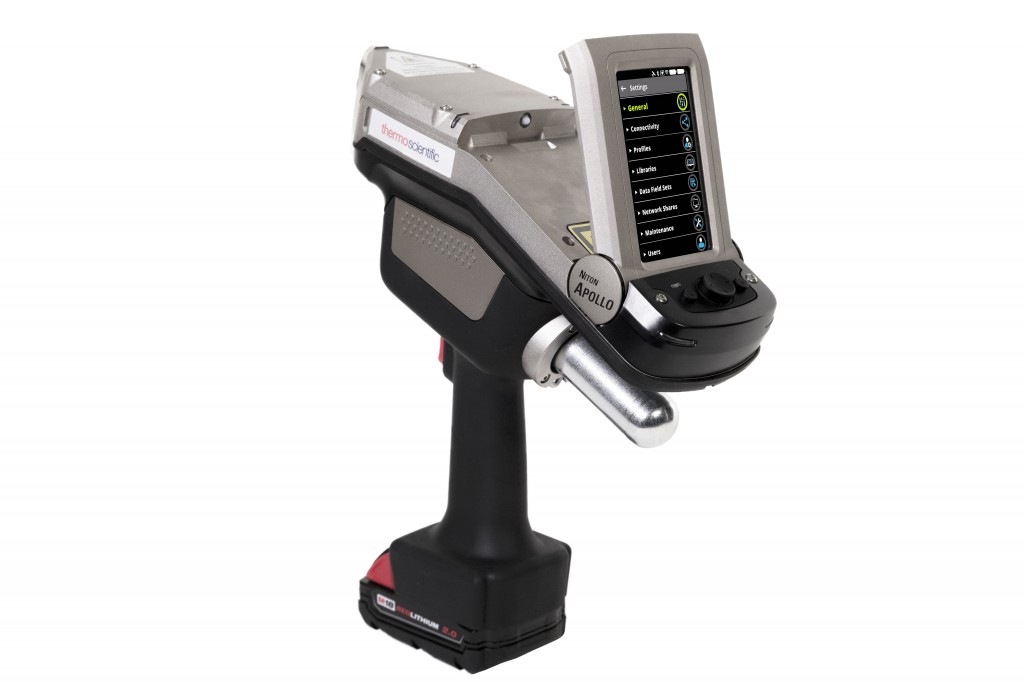 Discover the Thermo Scientific Niton Apollo handheld LIBS analyzer. Powered by laser induced breakdown spectroscopy, the Niton Apollo specializes in carbon analysis for metals and alloys. Part of the industry leading family of Niton products, the Apollo offers unmatched speed, performance and portability. Unleash the possibilities- bring the power of lab analysis to the field! Request a demo and speak with a member from our team to learn more about the Niton Apollo.
Features & Benefits
Powerful Analysis
The Niton Apollo features an effective laser and high purity argon purge to generate lab quality results.
Expanded Field Use
Ditch the mobile OES cart and experience true portability. Weighing in at 6.4 lbs. (2.9 kg.), the Niton Apollo transforms traditional OES equipment into a handheld analyzer a tenth of the size.
Increased Productivity
By reducing downtime, you'll achieve more with the Niton Apollo. Fast analysis times help increase sample throughput and production.
Safety First
Operating a powerful laser is no joke. That's why our team of experts have developed three (3) robust safety interlocks to help reduce the risk of a laser misfire.
Smart Technology
With the Niton Apollo, you'll work smarter, not harder. Our smart, simplified software solution features an application interface that is easy for virtually any user to understand.
Company Info
168 Third Avenue
Waltham, MA
US, 02451

Read more