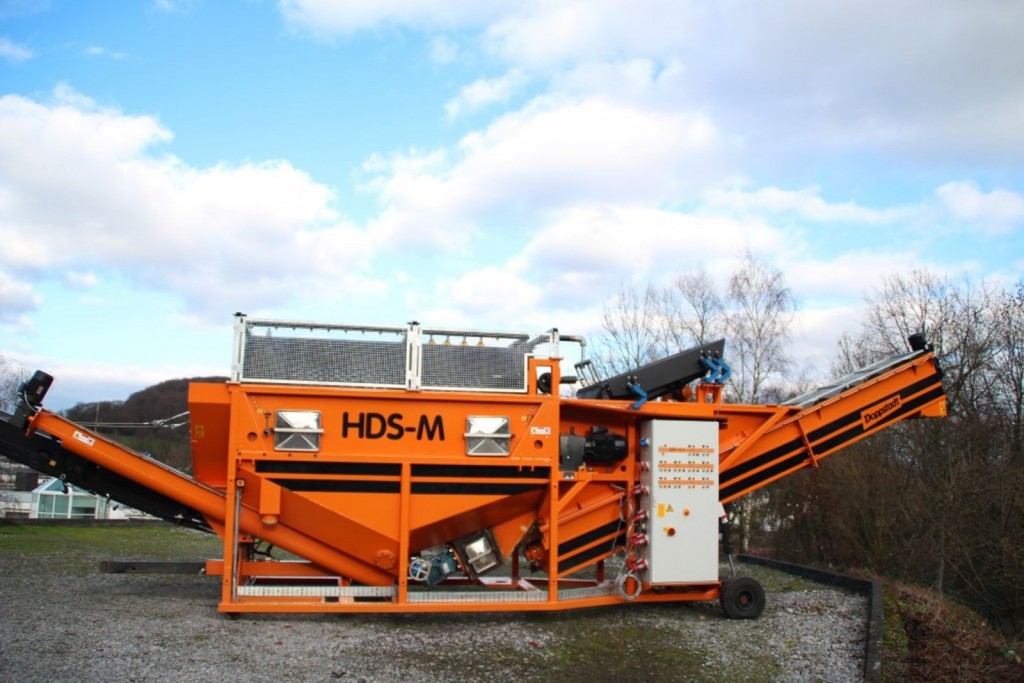 The center piece of the machine is the water bath for density separation. It is equipped with a continuously variable propeller, which causes upwards directed flow in the water bath. Thus, the density cut of the separation can be influenced depending on the composition of the input material.
The input is continuously fed to the water bath via the vibrating chute. Here the material is separated according to its density. The heavy fraction settles down and is discharged with the shaftless screw. The buoyant material is transferred with the water flow into the drum, gets washed, drained and discharged via rear belt conveyor. The design of the clarification tank situated below the washing drum reduces the flow rate of the water so that sediments accumulate on the bottom of the tank and are continuously discharged from the system with a sand screw.
The HDS-M, like the other two water-based density separators, HDS-S and -L, operates primarily in compost screen oversize and construction waste.
Specs
Key Specifications

| | |
| --- | --- |
| Motor power (kW / PS) | 32 kW (43,5 PS) |
| Washing drum diameter | 1400 mm |
| Washing drum length | 4000 mm |
| Washing drum mesh size | 6 mm |