Manufacturer
The Rotary Lift MCH413 mobile column lift is battery operated, so there are no power cords to clutter the service bay. It includes several features that reduce setup time and can raise a vehicle 69 inches in just 68 seconds to increase productivity.
Rotary Lift's heavy-duty EFX60 inground scissor lift incorporates patented design features to make lift setup and operation faster and easier, resulting in more productive technicians and less vehicle downtime.
The Rotary Lift MOD30 environmentally friendly inground lift uses half the hydraulic fluid required by traditional inground lifts and is entirely contained within a six-foot deep, coated steel enclosure. Its proven design has been serving fleet customers across North America for the past 10 years.
The design of Rotary Lift's heavy-duty parallelogram lift allows for a clear floor between the legs of the runway. The lift is often equipped with Rotary Lift's wash bay kit for unobstructed cleaning access, an option that includes a remote stainless steel control panel, improved marine paint and stainless steel feet.
Rotary Lift's Y-Lift uses a patented design and unique Y-shaped legs to provide faster rise/descent speeds and greater vehicle access than traditional scissor lifts. Faster rise times mean technicians can start working on vehicles sooner to get them back into service.
Related Articles (2)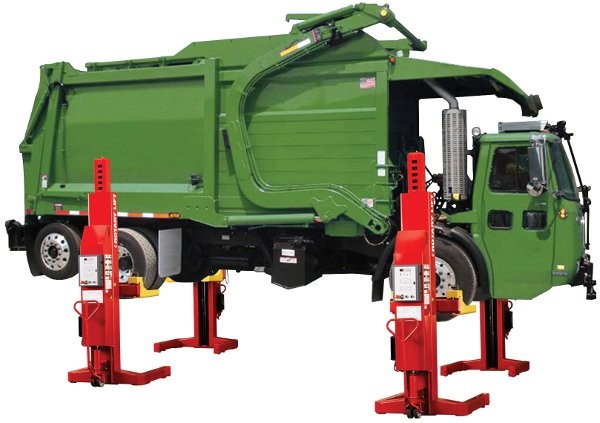 The advantages of using heavy-duty vehicle lifts in refuse and recycling maintenance