Photoionization detector for volatile organic compounds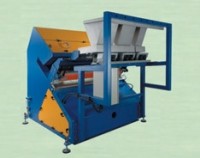 The MiniRAE Lite is the third in a series of third-generation photoionization detector (PID)-based instruments. The MiniRAE Lite is a non-intrinsically safe instrument that uses standard alkaline AA batteries or optional rechargeable batteries. This instrument is intended for outdoor and construction sites, or in composting and recycling facility environments where hydrocarbon-based volatile organic compounds (VOCs) and chemicals can pose a toxic threat. "The MiniRAE Lite joins the MiniRAE 3000 and ppbRAE 3000 in providing real results in real time with a measurement response time of under three seconds and is waterproof for easy decontamination and suitable for use in humid conditions." explains Lisa Mork, director of marketing for RAE Systems. "The MiniRAE Lite has humidity compensation which makes it ideal for monitoring in rapidly changing environments, and as with all RAE Systems instruments, the MiniRAE Lite has a three-button interface designed to be easily used with up to three layers of gloves."These units have a measurement range of 0 to 5,000 parts per million (ppm), and feature a large back-lit graphical display for easy viewing in any light conditions. It also features a built-in flashlight for operation in extremely dim environments. No tools are required to field-service the PID lamp or sensor or to replace batteries. The instrument includes a user interface that is configura-ble in 12 languages.

RAE Systems#1070Sorter separates light and dark materialsDeveloped from SPEKTRUM colour sorter technology, the new SPEKTRUM BW brings that same tried and tested technology to the sorting of light and dark materials, such as separating the dark rubber seals from the lighter PVC of window frames during recycling. The lower cost of this new sorter makes it an ideal machine for use wherever light/ dark or dark/light materials need to be separated.

To keep costs as low as possible, the machine is fitted with standard fluores-cent tubes, rather than specialized, expensive lighting systems and other components have been selected for durability under real-world conditions to minimize maintenance needs and costs.

The SPEKTRUM BW identifies and removes dark or light fractions from bulk materials in a fully automated process. The bulk material is spread out across a glass slide ensuring that all pieces are optimally singulated before moving into the inspection area of the machine.

As soon as the detector identifies material that is too dark or too light, its position is identified and the ejection nozzles activated to blow out the contaminant. The control of the ejection nozzles is so precise that the reject material is removed with very little loss of good material and without any interruption to the material flow. Throughputs of up to 3 tonnes per hour are possible.

Fitted as standard, VISUTEC ONLINE, a real-time management information and and saved remotely for quality assurance requirements. As it is based on the same modular system as the SPEKTRUM Col-our sorter, the SPEKTRUM BW can be up-graded easily to full colour sorting capability by simply exchanging the camera boxes on-site.

The SPEKTRUM BW can be upgraded to full colour sorting capability easily and economically at any time.
Company info