Complete rotator product range for scrap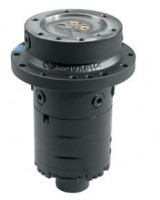 Hultdins Inc. offers a complete range of Indexator Rotators for scrap, recycling and material handling applications.

IR series rotators (above) are ideal for scrap handling or other applications where extremely demanding loads are placed on the rotator function. GV series rotators (right) are a compact light weight design for truck mounted cranes and general material handling applications.