Wastequip Expands Manufacturing Footprint in the Southeast, introduces new products at Waste Expo 2014
New Blacksburg, S.C. Facility to Service the Carolinas and Georgia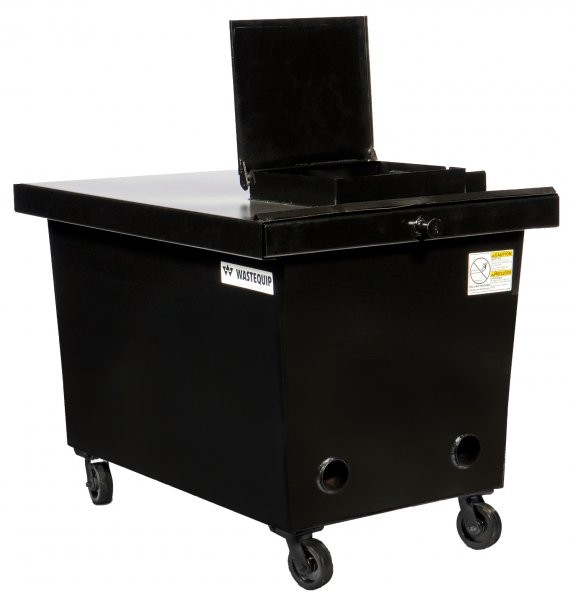 At Waste Expo 2014, Wastequip announced the opening of its newest manufacturing facility in Blacksburg, S.C. – the second in a series of expansions to be announced this year. The company also introduced a range of new product offerings from its Wastequip, Mountain Tarp, Pioneer, Toter and Galbreath brands.
Among new products visitors saw at this year's Waste Expo, Wastequip launched their 265IP Precision Series Compactor, ideal for walk-up or ground-fed applications, and a new line of grease containers that prevents the frustrating problem of grease theft. Pioneer, Wastequip's tarping solutions division for the refuse industry, announced the launch of the Auto-Slide HR3000E Electric Roll-Off Tarping System, and the latest Galbreath above-frame hoist, capable of handling 75,000 pounds, was also on display. http://rpn.baumpub.com/products/13870/new-above-frame-hoist-heaves-75000-pounds-with-ease
The new Blacksburg container facility
After extensive research, Wasetquip says Blacksburg was selected because of its easy access to the I-85 corridor, making it a prime location for customers throughout the Southeast. The Blacksburg facility will initially produce front-load and roll-off containers, as well as grease containers and specialty products. The facility offers space for on-site inventory to serve customers quickly. It also will have capacity to manufacture compactors and other Wastequip products.
The opening of the South Carolina facility is just one of a series of strategic Wastequip manufacturing expansions designed to boost capacity to better meet customer demand. The ability to locate Wastequip manufacturing facilities in areas of key customer density will mean even faster service, greater product availability, more competitive freight rates, and the convenience of on-site pick-up.
"Our investment in this area is evidence of our commitment to customers and to a region where we had lost focus," said Marty Bryant, Wastequip CEO.
"As the supplier of choice for several large national haulers, our expansion strategy is key to continuing to provide the waste industry's best products at the most competitive rates and delivery times. We look forward to making more exciting expansion announcements this summer."