Food waste recycling takes hold in Portland
Collection system helps put city ahead of schedule on 2015 recovery goals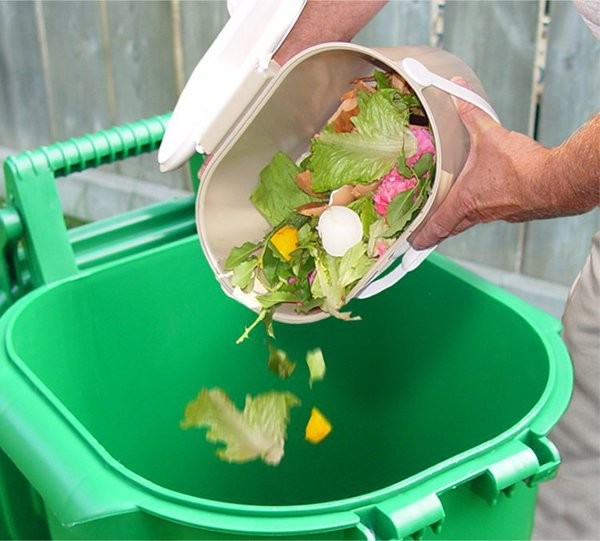 The City of Portland, Oregon generates nearly 30,000 tons of waste each year. Estimates are that one-third (by weight) of its total waste, formerly landfilled, was actually fully compostable kitchen waste and food scraps. The City made it a goal to increase its recycling rate to at least 75 percent of its total waste – but they needed a way to get there.
Orbis Corporation, a manufacturer of plastic recycling bins and organic waste recycling carts, says they understand how recycling and diversion programs are supposed to function. The company's team of experts are trained to work with municipalities and haulers to identify recycling/diversion goals, and then assist in planning curbside recycling or diversion programs to meet the needs of residents. Orbis works with municipalities in the United States and Canada and has helped start residential organics collection programs in many major cities across North America.
In May 2010, Orbis partnered with the City of Portland to collaborate on a food waste recycling solution. Portland started a pilot program that included 2,000 households in four neighbourhoods. This included weekly collection of all food scraps, along with yard debris, while garbage collection was shifted to every other week. Each household received an Orbis Kitchen Collector container to keep in their kitchen to collect food waste such as coffee grounds, bones, meat scraps, vegetables and fruit peels. A dedicated organics curbside collection container was also supplied.
After collection, Portland's food waste is sent to local commercial composting facilities, where it is processed into compost and sold to landscapers and other agricultural businesses.
Once the pilot program proved to be a success, the city moved forward with the same program city-wide, to 143,000 residential customers in October 2011. According to Orbis, the program has since been a great success. In the first year, the amount of residential garbage collected curbside decreased 38 percent, and the amount of compostable yard debris and food scraps collected nearly tripled.
By 2012, Portland's residential recycling rate was officially increased to 70 percent of its total waste – putting the city well ahead of schedule early on with respect to their goal of recovering 75 percent of city waste by next year.