IPS installs first high-pressure two-ram baler in Europe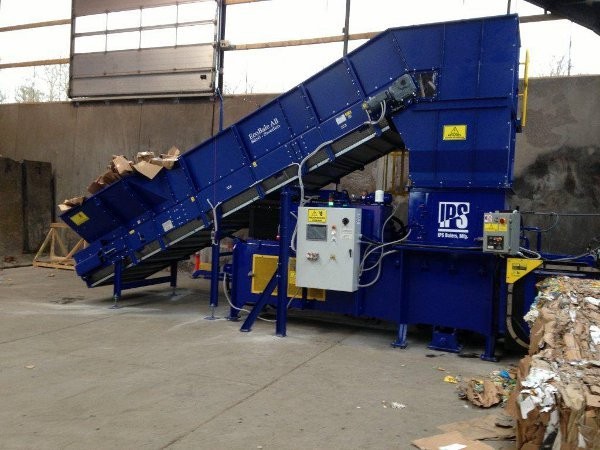 Denmark is the first European country to install the new IPS TRHE high-pressure, two-ram baler – a 750-50 model that is part of the IPS range of smaller balers designed particularly with start-up users in mind.
The Danish contracting company, Torben Clausen A/S, was looking for a multi-material baler that represented "value-for-money" and was economical to run. The materials to be baled include plastic film, cardboard, 1-tonne bags, HOPE, PVC and 200-litre hard plastic barrels with lids, all of which, according to IPS, can be dealt with efficiently by their shearing knife cutting system that the company says "cuts big bags like butter."
EcoBale, IPS' European distributor, says Torben Clausen also liked the fact that, although the TRHE baler has a small footprint, it is still a two-ram unit with 80 tonnes of force.
These machines are engineered to make cardboard bales up to 640 kg as well as 200-litre drum bales of 520 kg. Low cost of operation is made possible by a 37.5 kW motor, which means very efficient running costs compared to traditional balers. Further, the TRHE 750-50 is fitted with patented IPS hinged sidewalls that virtually eliminate shearing and reduce running costs by 40 percent.