MB America to give away a $36,000 machine during 2014 CONEXPO-CONAGG in Las Vegas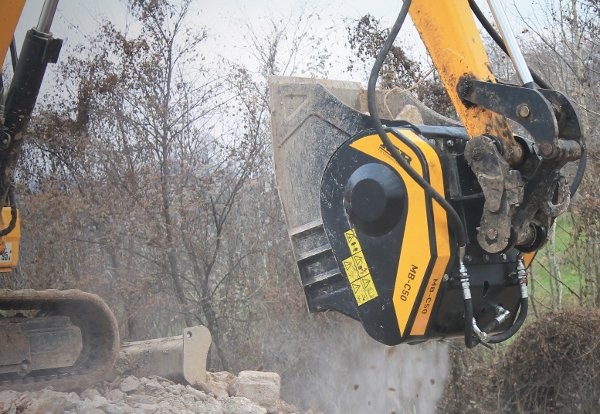 As part of their large display and demonstration at the 2014 CONEXPO-CONAGG display in Las Vegas this March, Reno-based company MB America will give away one of their revolutionary MB Crusher Buckets to one lucky winner. The machine, which is used to crush inert materials on-site for reuse, is valued at more than $36,000 and can be used throughout a multitude of industries including construction and excavation, road work, quarries and mines and environmental reclamation projects.
"The MB Crusher Bucket is the first of its kind to be introduced to the market and we're proud to be showcasing it at this year's CONEXPO-CONAGG and even more excited to be giving one of these revolutionary machines away," said Miriano Ravazzolo, CEO of MB America.
"This product is one of many that we have available for major industries and we look forward to creating new partnerships throughout North America." MB's first CONEXPO-CONAGG appearance was in 2005. MB S.p.A., which was founded in Italy in 2001, is the worldwide leader in the production and marketing of equipment, machinery and accessories in the fields of earth movement, demolition and recycling. MB America, located in Reno, NV, is the national distributor for sales and service in the U.S.
MB's wide range of products, which include crusher buckets, screening buckets, universal quick couplings and iron separators are constantly expanded and rigorously certified, maximizing their impact on the reduction of processing costs and times as well as material transports, all the while significantly contributing to environmental protection.