(VIDEO) Milestone machine: EvoQuip celebrates 1,000 deliveries with Cobra impact crusher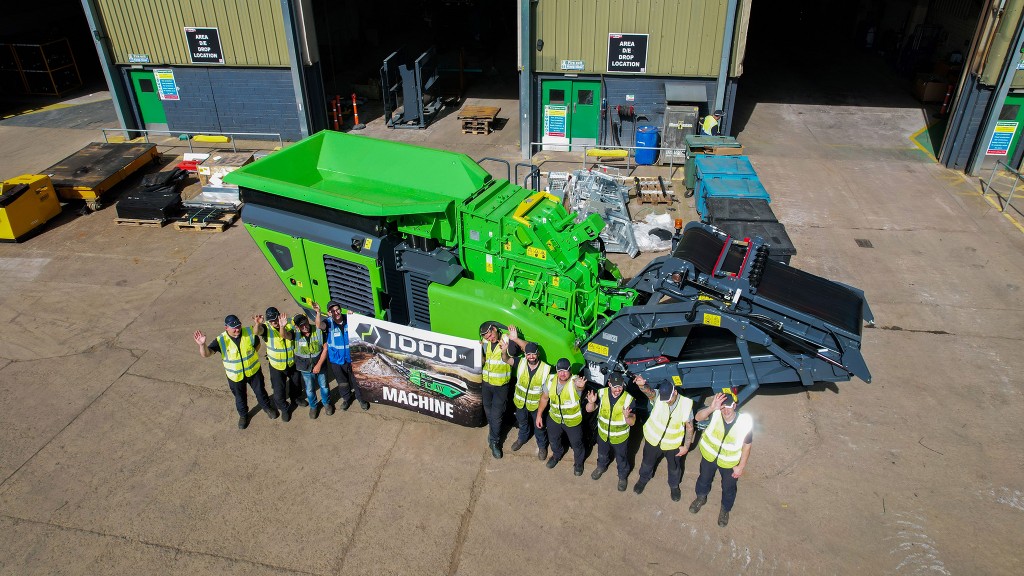 EvoQuip has announced the delivery of its 1,000th machine, a major milestone for the compact crushing and screening manufacturer.
"We are excited to celebrate this significant milestone - it is a clear reflection of the hard work and dedication of our entire team," said Barry O'Hare, Business Line Director of EvoQuip. "EvoQuip has been on a journey of continued growth since it was established in 2016 to meet the needs of the compact crushing and screening markets. We have gained a reputation for designing and manufacturing highly efficient, compact, versatile machines that meet the evolving needs of our global customer base and the various industries they serve. It's been an incredible journey in six short years, and we couldn't have reached this milestone without the trust and support of our amazing customers, distributors, and our EvoQuip team."
The machine that marks the 1,000 delivery milestone is a Cobra 230, a portable impact crusher suitable for applications in construction & demolition, asphalt recycling, quarrying, and contract crushing. It is a productive and versatile machine that offers good fuel efficiency along with quick setup times, simple intuitive operation, and ease of transport.
"As EvoQuip continues to grow and innovate, our 1,000-machine milestone is only the beginning of what promises to be an exciting future. We remain committed to developing cutting-edge equipment and fostering strong relationships with our global customer base," O'Hare concluded.
Watch EvoQuip's 1,000th machine in production