Turkey's steel and ferrous scrap market yet to recover post-earthquake
The substantial drop in crude steel output can be attributed to February's disaster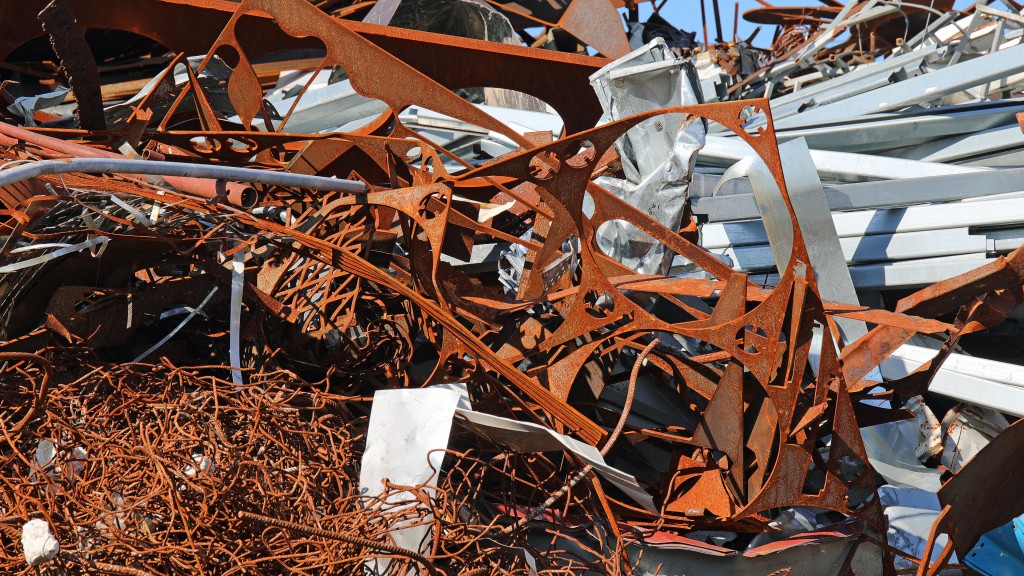 The Turkish market began 2023 with a bullish outlook: Steel production was expected to reach 40 million mt and consumption to exceed 34 million mt. However, the current production dynamics are far from these optimistic numbers and are resulting in lower scrap imports.
Crude steel output in Turkey (Turkiye) fell by 19 percent to 13 million mt between January and May 2023 compared to the same period of 2022. The drop is being attributed to the severe earthquake on February 6 of this year that affected a large part of Southern Turkey, especially the Pazarcik district of the southern province Kahramanmaras, the epicentre.
The natural calamity impacted 11 cities and all steelmaking facilities in Iskenderun, where mills suspended operations due to disruptions of natural gas and electricity supplies, damaged logistics, and damaged infrastructure. In fact, steel production in the region fell by 76 percent in February.
Iskenderun is one of the biggest regions for steel trade in Turkey with large mills such as Isdemir, Tosyali Holding, Ekinciler Holding, Yazici Demir Celik, Koc Metalurji, and Bastug Metalurji located here.
Around 105,794 buildings were destroyed or damaged enough to require demolition, according to the Turkish Environment, Urbanization, and Climate Change Ministry, which also noted that reconstruction of these earthquake-hit areas would require 4 million mt of rebar.
The domestic steel sector was expected to fully satisfy this demand as the country was the world's eighth largest steelmaker in 2022 with an annual capacity of around 55 million mt, including around 24 million mt of rebar.
Scrap consumption decreases
All mills in the Iskenderun region resumed operations by April and production was anticipated to recover by May. However, it remains lower than the previous year due to uncertain economic conditions in the country. Thus, crude steel output decreased by 10 percent to 2.9 million mt in May when compared annually.
This drop in steel production has also affected Turkish ferrous scrap consumption, which fell by 21 percent to 8.58 million mt between January and April from 10.82 million in the first four months of 2022, according to statistical source SteelData. This included 6.66 million mt and 1.92 million mt of imported and domestic material, respectively.
Ferrous scrap imports to Turkey dropped by 23 percent to 6.66 million mt in the first four months compared to 8.66 million mt in the same timeframe of 2022. The U.S. - one of Turkey's largest scrap suppliers - reduced shipments of the material by 9 percent to 1.3 million mt, while the Netherlands and Belgium increased them by 5 percent and 3 percent to 859,000 mt and 701,000 mt, respectively, in this timeframe. The U.K. supplied 626,000 mt of scrap to Turkey, Romania exported 366,000 mt, Denmark 362,000 mt, and Lithuania 279,000 mt between January and April.
In February, ferrous scrap imports by Turkey dropped by 36 percent to 1.2 million mt from 1.9 million mt in the same month of 2022. The key suppliers at that time were the U.S. (280,000 mt), the Netherlands (193,000 mt), and Romania (104,000 mt).
Turkish rebar prices were at $705/mt ex-works, excluding 18 percent VAT, on January 3, according to Davis Index. They jumped to $773/mt ex-works, excluding 18 percent VAT, after the earthquake as the supply from the Iskenderun region was significantly reduced.
This put pressure on local end users, prompting the Turkish government to ask the Turkish Steel Producers Association (TCUD) to stabilize rebar prices during the next three to four months, considering the increased domestic requirements. It has been almost five months, yet this issue remains unresolved despite several discussions.
Nevertheless, rebar prices in Turkey decreased to $636/mt ex-works, excluding 18 percent VAT, by June 20 amid challenging market conditions. Trading has also remained muted following the significant devaluation of the Turkish lira against the U.S. dollar. Besides, rebar exports are weak.
The Davis Index for Turkish export rebar stood at $695/mt fob actual weight on January 5 before rising to $750/mt fob actual weight after the earthquake and subsequently softening to $620/mt fob actual weight on June 20 on limited demand.
Turkey exported 898,000 mt of rebar in the first four months of 2023, down 60 percent compared with 2.23 million mt in the prior-year timeframe, according to SteelData. Long product shipments from Turkey to Israel and Yemen, the country's main outlets for rebar, dropped by 55 percent and 44 percent to 210,000 mt and 183,000 mt, respectively, during this period.
From January to April, rebar exports from Turkey to Ethiopia increased by 53 percent to 61,000 mt from 40,000 mt and decreased to the U.S. by 65 percent to 50,000 mt from 143,000 mt. Long product shipment to Panama increased by 70 percent to 48,000 mt from 28,000 mt.
The Turkish steel industry is expected to recover in the second half of the year and production loss caused by the severe earthquake is anticipated to be fully offset. Reconstruction of earthquake-hit areas is still awaited, which should spur domestic rebar demand.
Olga Yakymchuk is a senior ferrous market analyst at Davis Index and specializes in the Turkish and CIS regions for this segment. She can be reached at [email protected]