Over 20 speakers to take the stage at TRAC's 2023 Rubber Recycling Symposium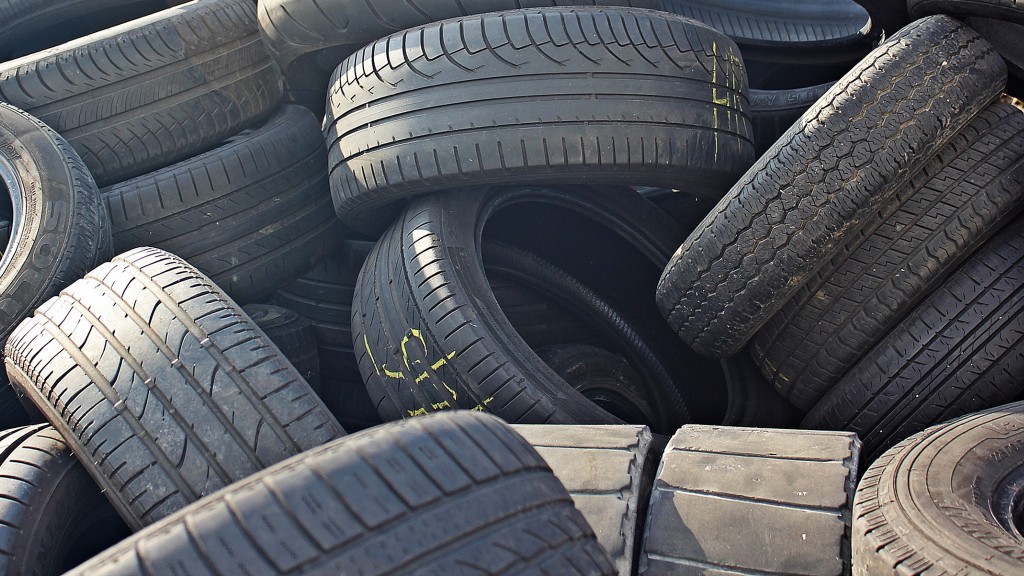 The Tire and Rubber Association of Canada has released a list of speakers for its Rubber Recycling Symposium which will take place on October 4 to 5 in Halifax, Nova Scotia.
"This year's event is going to be one for the books," says Carol Hochu, president and CEO of TRAC. "Our 2023 lineup is comprised of stellar speakers from key global markets including the Americas, Asia, Australia, and Europe and brings some of the true experts and leaders in their respective fields. Simply put, the attendees will be privy to a very comprehensive program. On day one, they will receive an overview of the state of extended producer responsibility [EPR] tire models; regulations and legislature from the point of view of Canada, Australia, Italy, and Sweden; and an update on bills and bans in the U.S.A. and Europe. Of course, I can't omit our keynote speaker, Dr. Larisa Kryachkova, executive director, Tire Industry Project (TIP). On day two, the attendees will hear from Pirelli, Michelin, and Bridgestone on what drives sustainability in tire manufacturing; about developments in markets for rubber-modified asphalt, tire-derived aggregate, tire-derived products, and tire-derived fuel; and much more. As always, our highly sought-after CEO panel will conclude the event."
Speakers and session highlights at Rubber Recycling Symposium
Keynote: Dr. Larisa Kryachkova, executive director of the Tire Industry Project (TIP) of the World Business Council on Sustainable Development (virtual)
Barry Takallou, president and CEO, CRM, and chair, TRAC ELT Committee
Bob Ferguson, program manager, Canadian Association of Tire Recycling Agencies (CATRA)
Steve Meldrum, CEO, eTracks Tire Management Systems
Louis Gagne, research and planning officer, Recyc Quebec
Frank LeBlanc, CEO, Recycle New Brunswick
John Sheerin, director of end-of-life tire programs, U.S. Tire Manufacturers Association (USTMA)
Federico Dossena, general manager, Ecopneus ScpA
Fredrik Ardefors, CEO, SDAB (Swedish Tire Recycling Association)
Lina Goodman, CEO, Tyre Stewardship Australia
Sarah Amick, senior vice president and senior counsel, U.S. Tire Manufacturers Association (USTMA)
Alex Van Gelderen, manager of ELT and circularity, European Tyre and Rubber Manufacturers Association (ETRMA)
Brandon Kuczenski, principal at Scope 3 Consulting (virtual)
Maureen Kline, vice president of public affairs and sustainability, Pirelli Tire North America
Andrew Thompson, global director of sustainability strategy, Bridgestone Corporation (invited)
Derek Bradeen, global business model leader of retreading and recycling, Michelin
Michael Rachita, senior program manager with innovation technology, The Goodyear Tire & Rubber Company (invited)
Nick Santero, leading sustainability science, Rivian
Dr. Redmond Clark, CBL Industrial Services
Peter Schroedter, principal, Off the Road Recycling
Paul Downey, CEO, Pliteq Inc.
Rob Cumming, head of sustainability and public affairs at Lafarge Canada Inc (East)
Emmie Leung, Emterra Group
Recycling facility tour
"To bring additional value to the Symposium attendees, we are also looking into organizing a tour of two recycling facilities focused on TDF and TDA in Halifax on Friday, October 6," continues Hochu. "We are currently in the process of gauging general interest from the attendees whether such tour would be of interest. We look forward to hearing from the registrants whether they are interested in this limited-availability optional tour."
Tour facilities
Attendees can also tour another facility that utilizes scrap tires to replace the fossil fuels needed for operation. Lafarge Brookfield is Atlantic Canada's only cement plant. This tour would include the fully automated TDF system and the cement plant operation. Halifax C&D Recycling Limited (HCD) manufactures and markets TDA produced from scrap tires into usable civil engineering materials.