Closed Loop Partners receives $10 million North American plastics recycling investment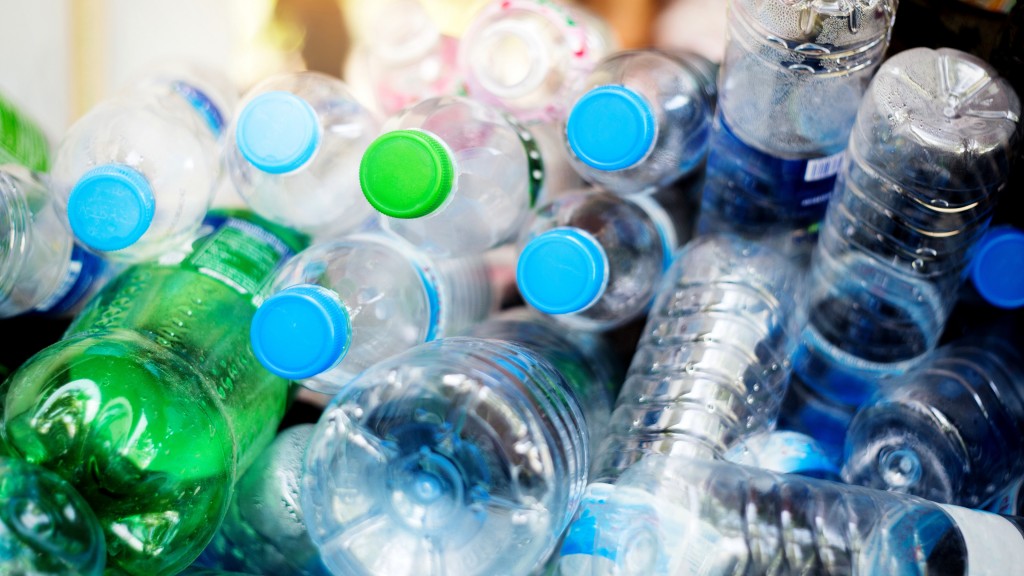 Closed Loop Partners has received a $10 million investment in its Closed Loop Circular Plastics Fund from Sumitomo Mitsui Banking Corporation (SMBC), a Japanese multinational banking and financial services institution. Closed Loop Partners says that this investment will help advance the recovery and recycling of rigid and flexible polyethylene (PE) and polypropylene (PP) plastics in the United States and Canada.
Closed Loop Partners' Closed Loop Circular Plastics Fund focuses on PE, PP, and flexible plastics. The fund provides catalytic debt and equity financing, which Closed Loop Partners says spurs additional mainstream investments into recovery and recycling and infrastructure that can help address bottlenecks in the recycling system. Fund performance is benchmarked according to a combination of financial and impact outcomes, including tons of PE and PP impacted, and tonnes of greenhouse gas emissions avoided or reduced.
With its investment, SMBC joins companies like Dow, LyondellBasell, NOVA Chemicals, Charter Next Generation, Chevron Phillips Chemical, SK geo centric Co., and SEE, who have also invested in Closed Loop Partners. Closed Loop Partners says that this collaborative effort is key to advancing the recovery and recycling of plastics in the U.S. and Canada, at scale.
"SMBC is committed to sustainability while identifying partnerships that leverage our expertise and strong footprint in the Japan and Asia Pacific region. Our team is proud to partner in the Closed Loop Circular Plastics Fund's catalytic, impact-first effort to accelerate infrastructure, equipment, municipal services, as well as innovation and enabling technologies related to flexible films and specific plastic types," says Masayuki Takanashi, group chief sustainability officer of Sumitomo Mitsui Financial Group, Inc. "Our commitment and partnership with Closed Loop Partners are part of SMBC's steadfast commitment to our stakeholders, our local and international communities, the global environment, and the next generation."
Since its launch in 2021, the Closed Loop Circular Plastics Fund has made several catalytic debt and equity investments to both private companies and public organizations, financing post-pilot scale projects that advance collection infrastructure, sortation capabilities, enabling technologies, and re-manufacturing of PE and PP plastics, including:
Equity investment in Greyparrot, an AI waste analytics platform that links to moving conveyor belts in sorting facilities to increase transparency and automation in recycling and help unlock the financial value of recycled materials;
Loan to Myplas USA, a recycling company building a 170,000 square-foot plastic films recycling plant in Minnesota, aiming to process up to 45,000 tons of plastic waste annually at full capacity;
Equity investment in Circular Services, a recycling and reuse company in North America;
Follow-on loan to the Waste Commission of Scott County, a solid waste district in Iowa, to finance the purchase of new optical sorters for the county's existing materials recovery facility.
Plastics recovery and recycling presents an economic opportunity, alongside the environmental upside of millions of tons of plastics diverted from landfills and the natural environment. Increasing plastics recovery, alongside material reduction solutions, scalable reuse systems, and new materials, can help meet an addressable market for plastics with potential revenue opportunities of $120 billion in the U.S. and Canada alone. With plastic waste expected to triple by 2060, the need for investments has grown even more urgent.
"The Closed Loop Circular Plastics Fund is a specialty strategy within our Closed Loop Infrastructure Group. SMBC joins our corporate partners, portfolio companies, subject matter experts and experienced Closed Loop Partners team to enhance the ecosystem effect that bolsters our private credit and equity solutions," says Jennifer Louie, head of the Closed Loop Infrastructure Group. "These solutions can help catalyze additional financial participation--accelerating the projects, infrastructure and innovations needed to close the loop on plastics."