EvoQuip helps Outlaw Excavating expand into C&D recycling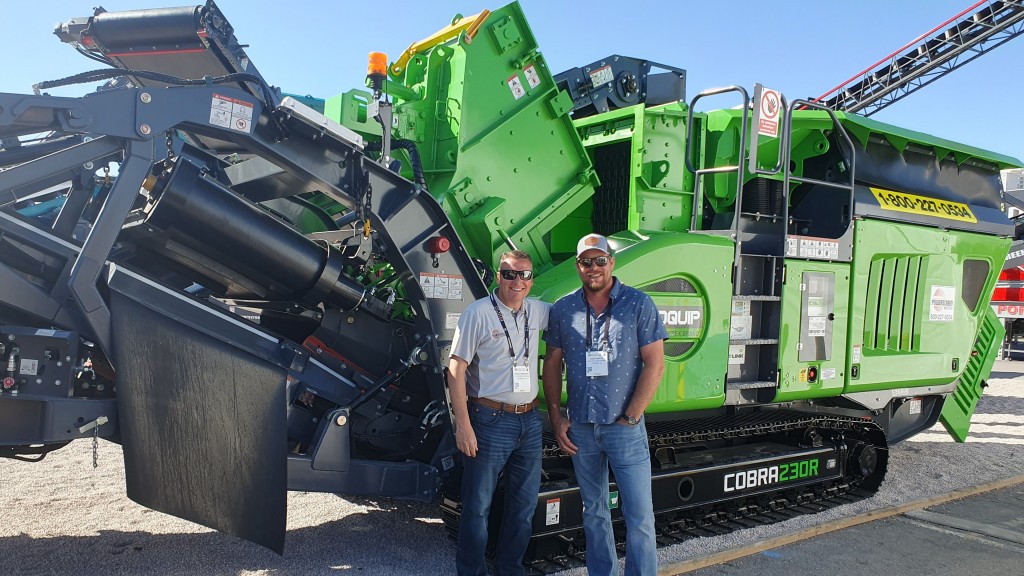 EvoQuip has helped Outlaw Excavating expand into C&D recycling in Tucson, Arizona.
Cody White founded Outlaw Excavating in 2005. He was born and raised on a Kansas farm and found himself operating many different types of agricultural machines, but farming and agriculture was not the original career he chose. White moved to Tucson, Arizona to join an IT company and wanted to eventually progress towards a career in architecture. But architecture remained out of his grasp. He soon found a position at a company that specialized in pool construction, a common construction project in the hot Arizona climate. By 2004, White had the confidence to establish his own company, Outlaw Excavating.
Outlaw Excavating specialized in pool construction and White first started with a skid-steer loader. Soon after its start, Outlaw Excavating added a mini excavator and then a dump truck to its fleet. The company employed 13 people and a small fleet of trucks by the mid-2000s. However, in 2008/09, the company had to be reduced to just Cody White and his brother.
Once the recession was over, Outlaw Excavating began to grow rapidly, diversifying into various excavation projects and culminating in a current fleet of 16 trucks and over 35 employees. In early 2020, Cody had a job contract that required over 5,000 yards of screened dirt and gravel, which saw him approach Gerald McCarthy of Powerscreen Western, a Terex distributor representing Powerscreen and EvoQuip equipment across Arizona and part of Nevada.
Gerald recommended a Colt 600 for the job — a compact and aggressive forward-facing screen that can work in aggregates, sand and gravel, topsoil, construction demolition, and recycling applications where site space is at a premium, being small enough to fit inside a container for transport. While being the smallest scalping screen in the EvoQuip lineup, its 308 tons per hour output potential pleased Cody White, saying "It still impresses me today what that little screener can do, and it can even go on a tagged trailer."
Cody began bringing materials back to his yard in Tucson, originally consisting of gravel and dirt but he soon recognized the need to recycle concrete, rock, and asphalt from his job sites. By 2021, Cody was removing so much concrete, rock, and asphalt he needed to rent a crusher to process the material. From that, he began making spec materials that he could not only be used on his own job sites but market the materials to other contractors in the construction industry.
"It was a game changer for us to be able to use our own materials," says Cody White. "Gerald provided a Powerscreen 320 Trackpactor for the rental and brought with him a lot of training and support for a customer who was new to the crushing industry."
By the end of 2021, with the COVID-19 pandemic in the rearview mirror, Cody decided it was time to own a jaw crusher for the concrete, rock, and asphalt applications he was dealing with. Gerald supplied an EvoQuip Bison 280 jaw crusher. The growth story of Outlaw Excavating continues in 2022, with the decision to purchase a compact impact crusher to make dense-grade products from his concrete and asphalt. Their choice was an EvoQuip Cobra 230 with a four-bar rotor and hydraulic-controlled aprons.
"Having both the jaw and impactor allows us to handle a bigger variety of inbound materials while making better spec'd products for our job sites and for our customers," says Cody.