OilQuick adds its largest fully automatic quick coupler yet to product line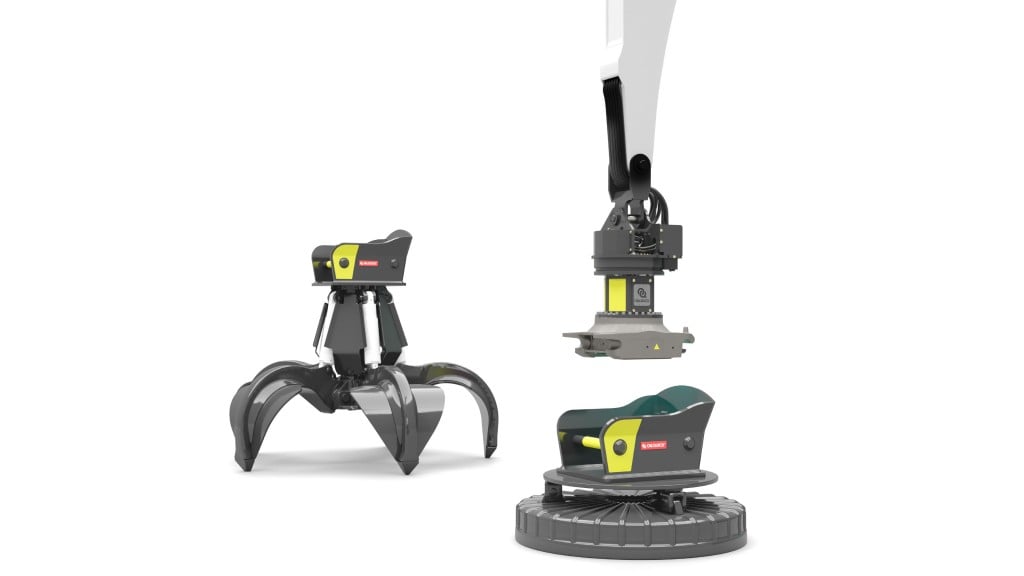 The OQC90 is OilQuick's new suspended quick coupler. The new quick coupler is primarily designed for use on loading and recycling cranes and other handling equipment.
The system consists of a 360-degree rotator mounted on a fully hydraulic quick coupler. The OQC unit is suspended from the handling equipment's stick.
Operators can stay in the cab while switching lifting hooks, wood chip buckets, clamshell grapples, grapples, and magnets when using an OQC quick coupler.
The OQC90 is OilQuick's largest quick coupler
The OQC90 is designed for large material handlers. The quick coupler uses the same principles as its smaller models but is more reinforced. The new model can lift up to 68 metric tonnes and has a 100 A electrical swivel connection along with up to four hydraulic connections. These connections and lifting capacity make it ideal for large material handlers and harbour cranes.
The OQC90 is available for order.