Los Angeles County Sanitation Districts purchases LiuGong electric wheel loader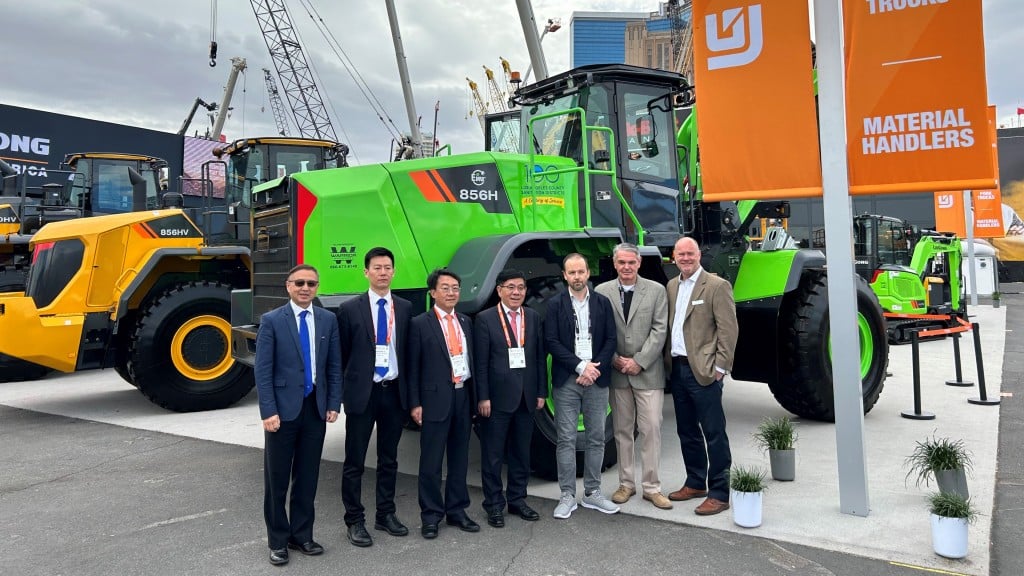 LiuGong North America has sold its first battery electric vehicle in the United States, the 856H-E MAX wheel loader, to the Los Angeles County Sanitation Districts.
Sanitation Districts officials said the purchase from Warrior Machinery, a LiuGong dealership based in Rialto, California, further demonstrates its commitment to protecting public health and the environment.
An early adopter of alternative-fueled vehicles, Sanitation Districts was given a chance to demo the machine earlier this year at its joint water pollution control plant. Officials hope to secure additional funding by registering the electric vehicle with the California Air Resources Board's Clean Off-Road Equipment Voucher Incentive Program (CORE).
While the sale marks the first in the U.S., the 856H-E MAX already has a reputation for reliability in the field. As of October 2022, there were more than 2,000 electric wheel loaders in operation, with large growth in quantity expected thereafter.
Specifications and features of the 856H-E MAX wheel loader
Powering the 856H-E MAX is a 432kWh large-capacity lithium-ion phosphate battery from CATL. The machine is capable of 10 hours of working time for light applications and eight hours for heavy applications. It also features an intelligent battery management system that could be fast charged in 90 minutes.
Battery Type: LFP
Rated Storage Energy: 432 kWh
Operating Weight: 46,297 pounds
Rated Load Capacity: 12,786.8 pounds
Standard Bucket Size: 4.6 cubic yards
Standard Breakout Force: 36,419 pounds
Standard Dump Clearance: 9 foot 9 inches