New AMCS release enhances automation and insight capability for global recycling market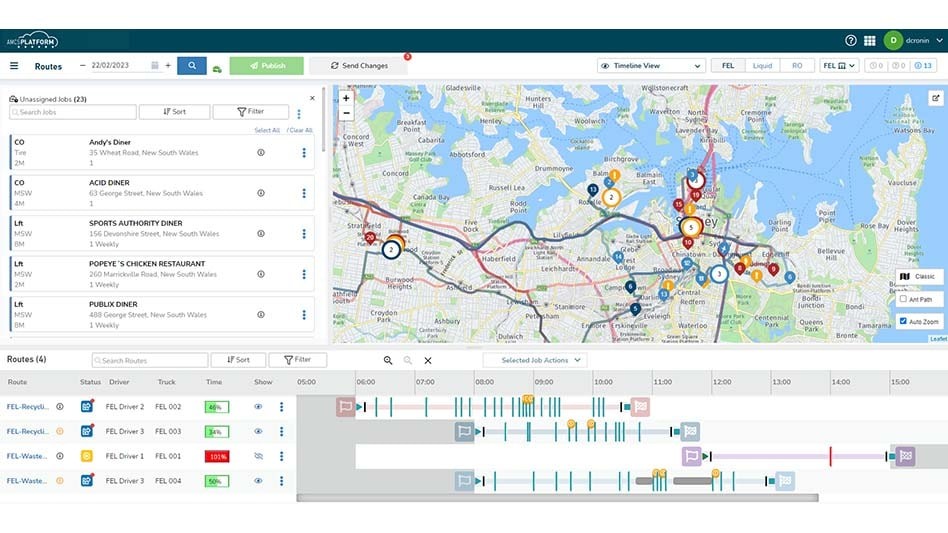 AMCS has launched the AMCS Platform Spring 2023 release globally, the first feature release of this year.
This release builds on the recycling foundations of the AMCS Platform and is designed to address a challenging business environment characterized by inflationary pressure, fragile supply chains and volatile commodity prices. Key features of the Spring release include:
• A new commodity brokerage solution providing full automation to manage the trading, logistics and financial dimensions of this business model. It delivers the control and visibility to grow a profitable and efficient brokerage trading business, while leveraging the end-to-end recycling process workflows of the Platform.
• An updated recycling operations dashboard providing real-time and actionable insights across recycling operations, identifying opportunities to drive cost efficiencies and grow margins.
• Launch of AMCS Field Services, a SaaS solution designed to manage fixed plant assets and deliver specialized field services, into Europe, Australia, and New Zealand. AMCS Field Services is highly configurable, meaning it can be tailored to meet the needs of operators who deliver specialist field services requiring skill qualifications as well as safety and environmental compliance.
The release also delivers enhanced pricing options in AMCS Platform, new recurring fees and discount capabilities are designed to grow revenue, reduce administration costs, and prevent customer churn through the controlled use of incentives. Improved automation agility and invoice automation, enhanced unattended scale operations, exception-based route confirmation, plus extended self-serve capabilities combine to offer value-added functionalities.